This is Lil C's first time to the State Library. Didnt take much pix as Mama was in a hurry.. Dropped by for a while to borrow a book.



Lil C was soooooo excited + curious... its Books Books everywhere!!!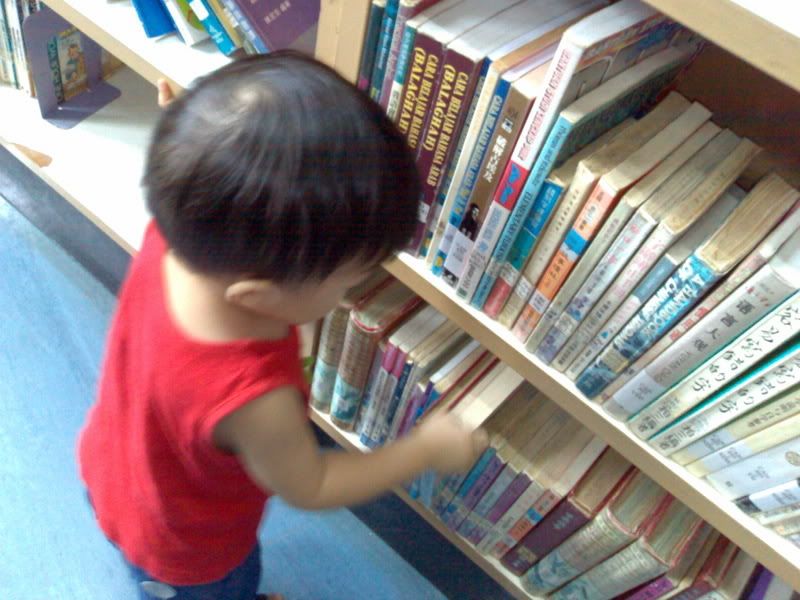 More Books!!!

Before we left, we visited the kids section for a short while (more like we hadda go there as that's where the loan counter is..) Lil C saw few books was laying on the mat, so he decided to put those books into the shelf first before we left.. Some ORDER instict in babies!!

Outside the library, there were Malay Stalls selling all kinds of food for them to buka puasa (break their fast after the sunset). So we went round and bought some Malay cakes and left for home.