"main problem faced by adults is their failure to realized the fact that a child possess an active psychic life even when he cannot manifest it, and that the child must secretly perfect this inner life over a long period of time".
M. Montessori, The Secrets of Childhood
These are photoshots of lil C playing water infront of the "Durian" Exibition Hall in Singapore. Some people may see it as a naughty child, some thinks he is playful, some thinks his parents were mad to allow a kid to play in a dangerous area.. To me, he is in his learning stage and to experience the tactile senses of water is sensational.

Maria M always stressed that adults intervention in a child's activity arrest the poor kid's development.. and here the photo paints a thousand words.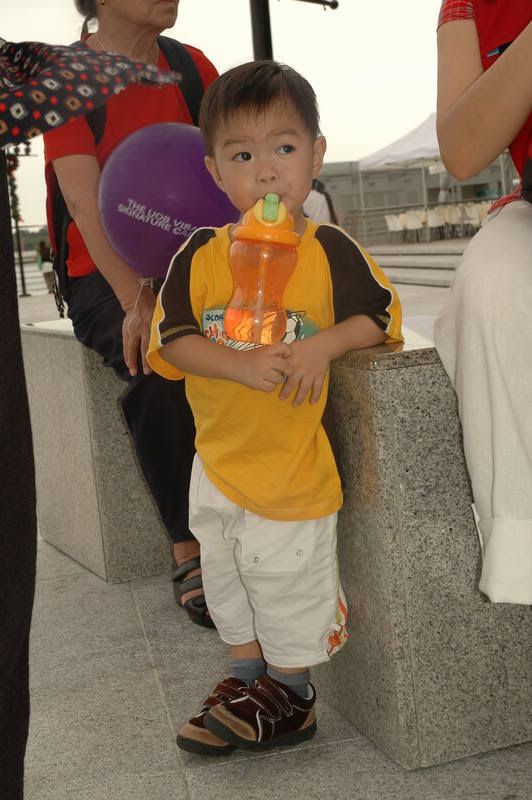 This is my innocent guy.


You'd notice, lil C was splashing the water.. Mama wasnt around. He enjoyed it so much that it shows his facial expression in those pictures. Notice the change of his look, his eyes were looking to his side... Aha! That's when the
giant
came back and gave that sharp, angry look! Mama was so furious that he wet his clothes and Mama (and not lil C's partner in crime ~ Papa) hafta to change him to a dry clothes. Look at the poor guy's reaction when his mama was 5 feet away from him. He immediately stopped playing and gave her the frighten look.. Muahaha!! Kasian juga him..