I am not sure if the boys understood the meaning of Christmas spirit, or that it is coming soon. It seemed that the whole week they really had such wonderful time together.. i think! Here are some shots of them, monkeying around..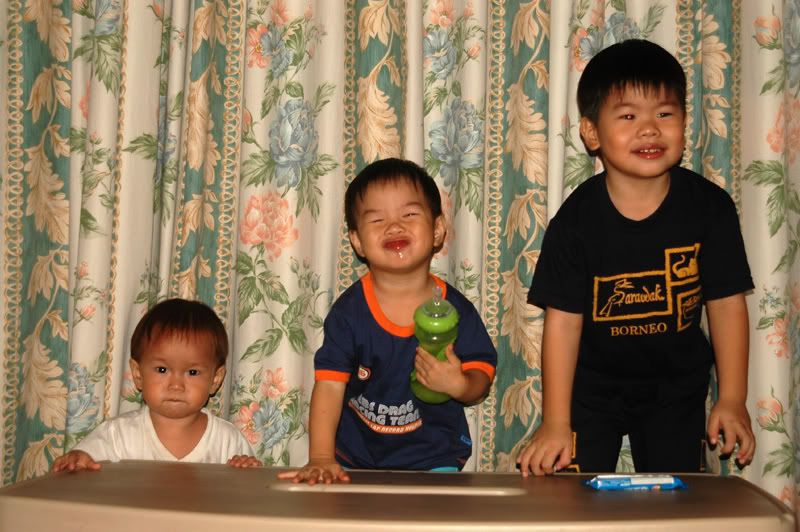 Tall, Taller, Tallest!!



Hey, whats next??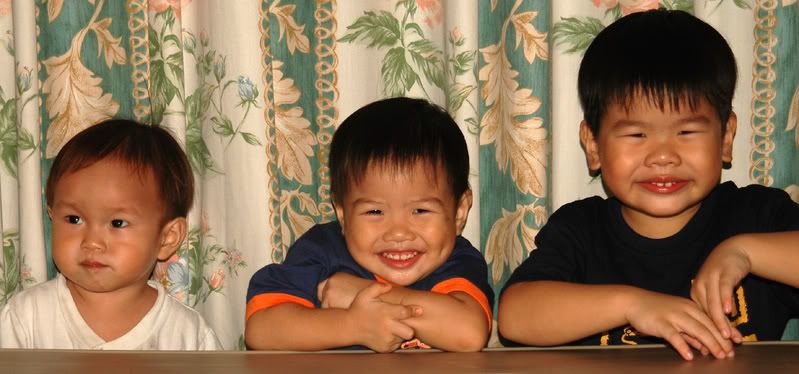 Giggling away... I love this shot!



"Oteh!" which means Okay to lil C. That's all folks