Christian : 4 months old.

A neat occasion. We even hafta attend a pre-baptism briefing on this thing a week before hand.

We asked a close friend, Kelvin Chen to be Christian's godfather.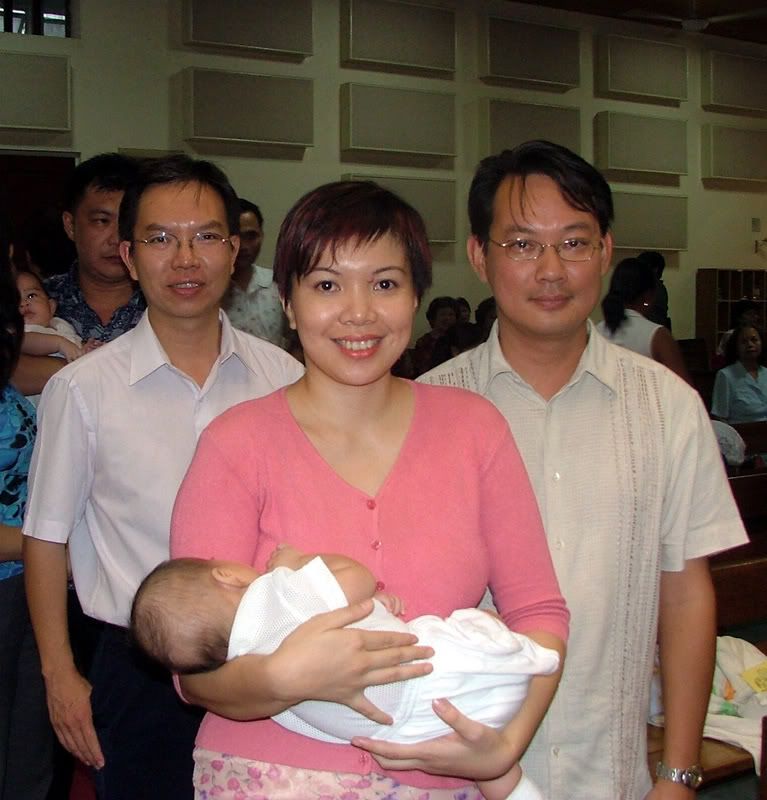 As usual, christian always sleeps in church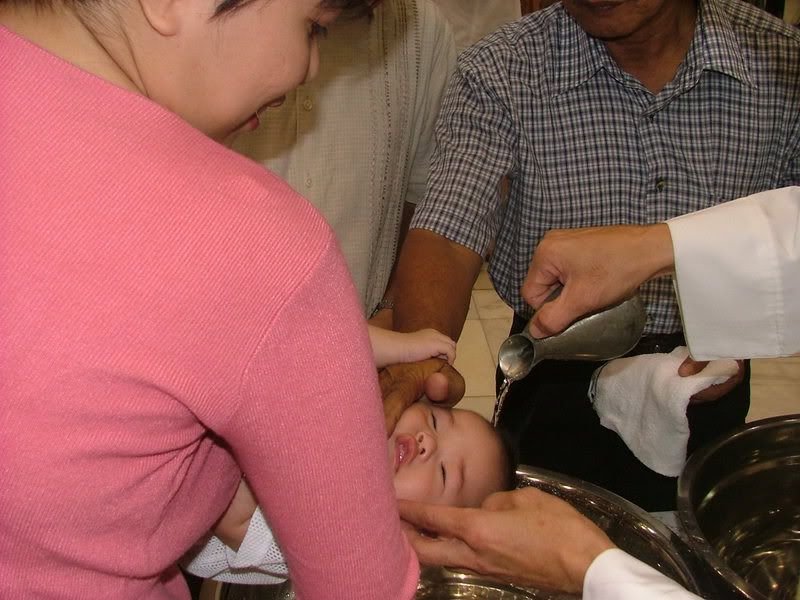 Holy Water, woke lil C up..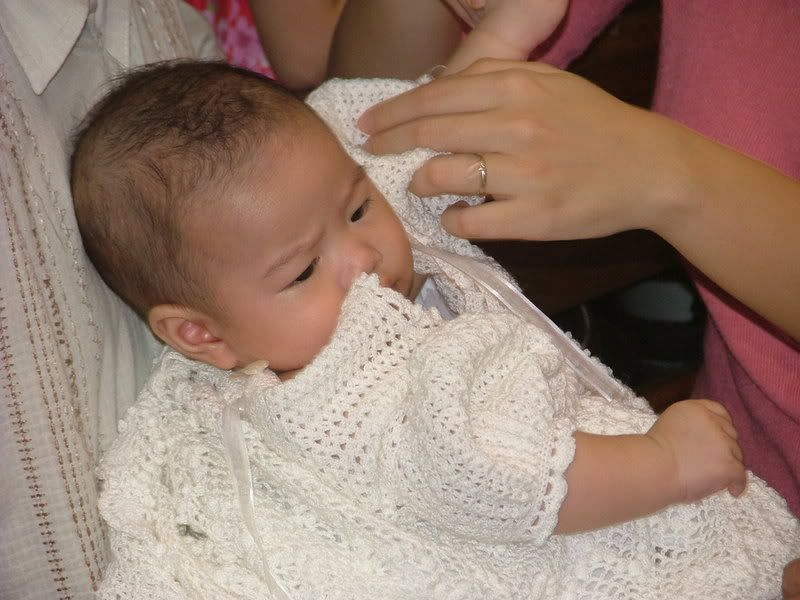 Changed to his baptism attire.. This dress was knitted by PoPo.. beautiful, one of a kind. Thanks PoPo



Charming!



Lil C is attracted by the candle light...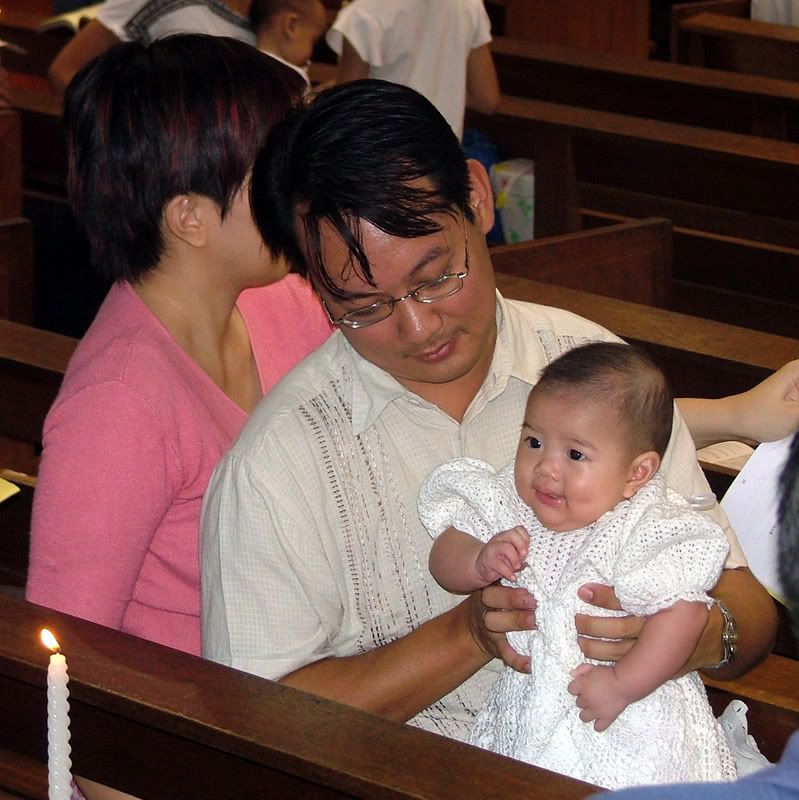 Focus.. focus..


One for the record! Even my parents attended lil C's baptism.. droved all the way from Membakut.
We are going to have dinner later!