Too wordy to write, too limited time.. I will just post pix.. maybe will update later! ;) To those who wonder about what's Monsopiad, food? musical instrument?? >> click here <<

My lil C with his DaiGu, enjoying the traditional dance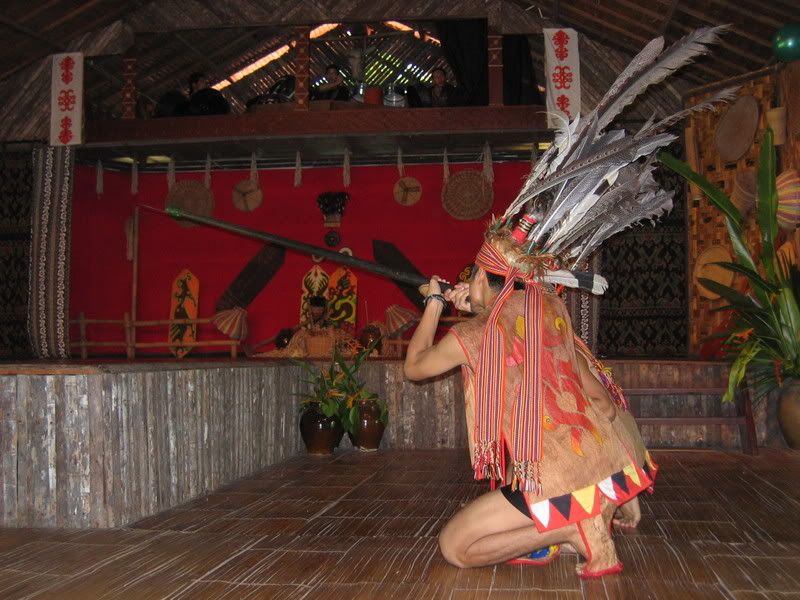 The Murut Warrior Dance



Magunatip Bamboo Dance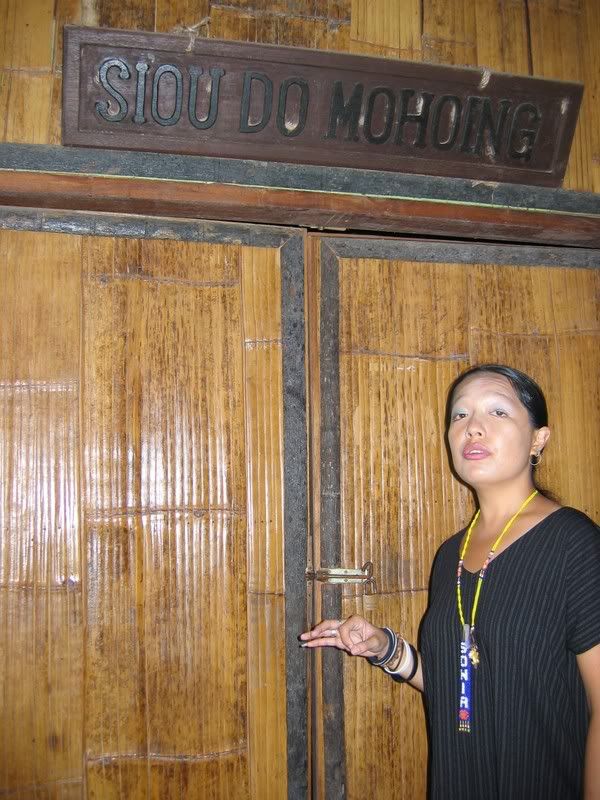 Entering the House of Skull ~ All visitors are required to read out loud the words written above the door.. .. SIOU DO MOHOING means Excuse me, Elderly (ya kaitu? tulung kastau kalau salah.. sya direct translation sija nie.. heheh)by means of asking permission to enter the house.

"Open Sesame"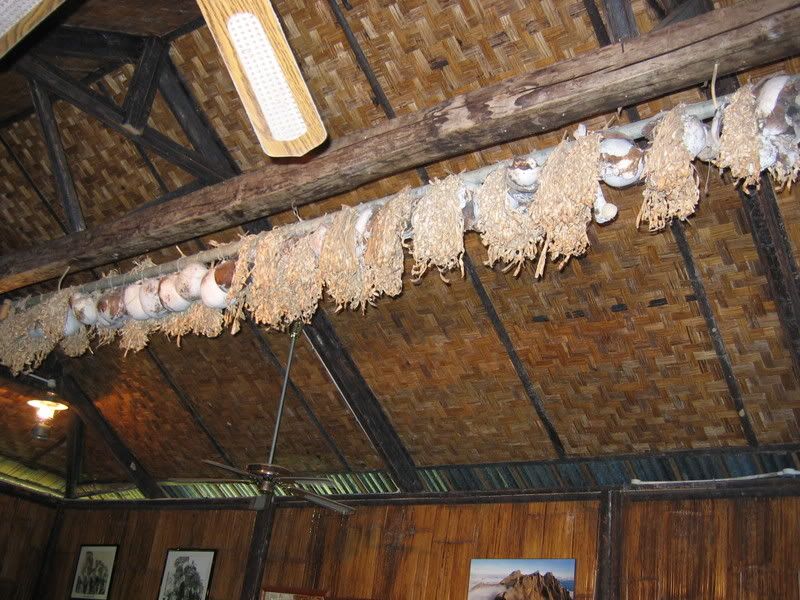 Skulls kept in the house of skull.. eerie..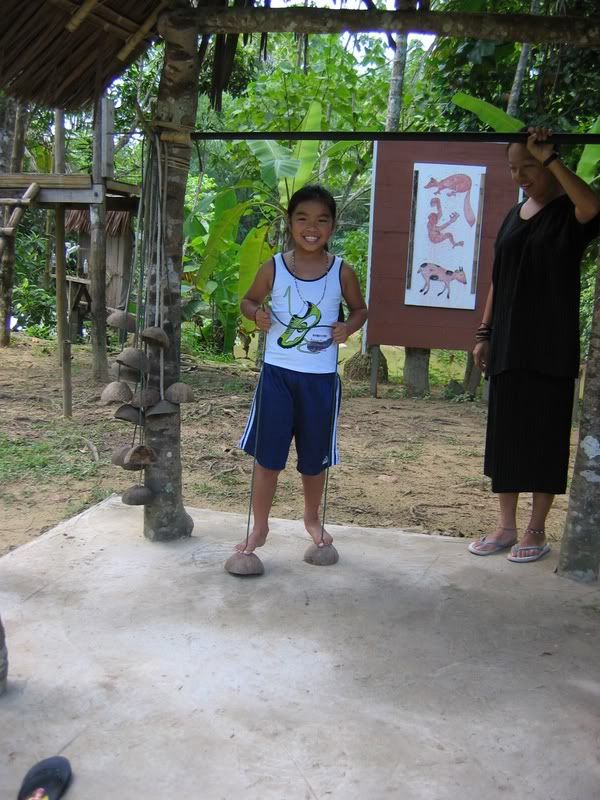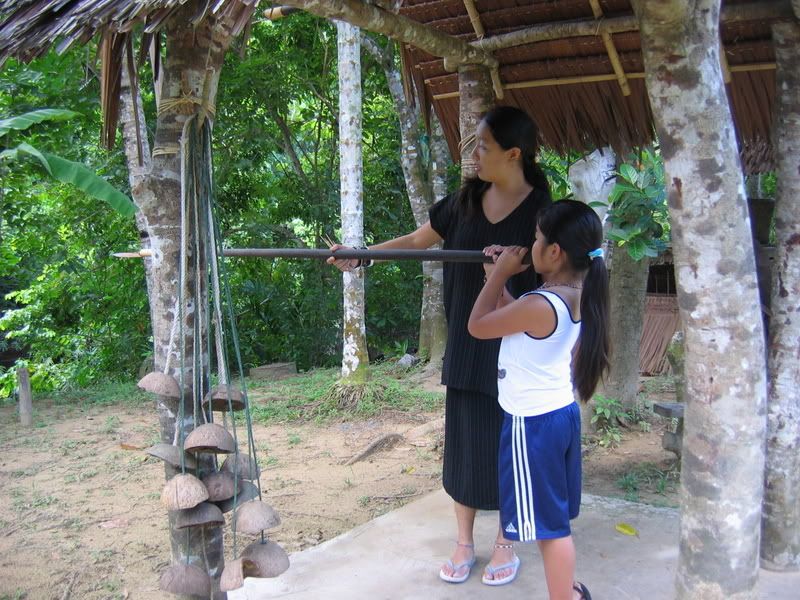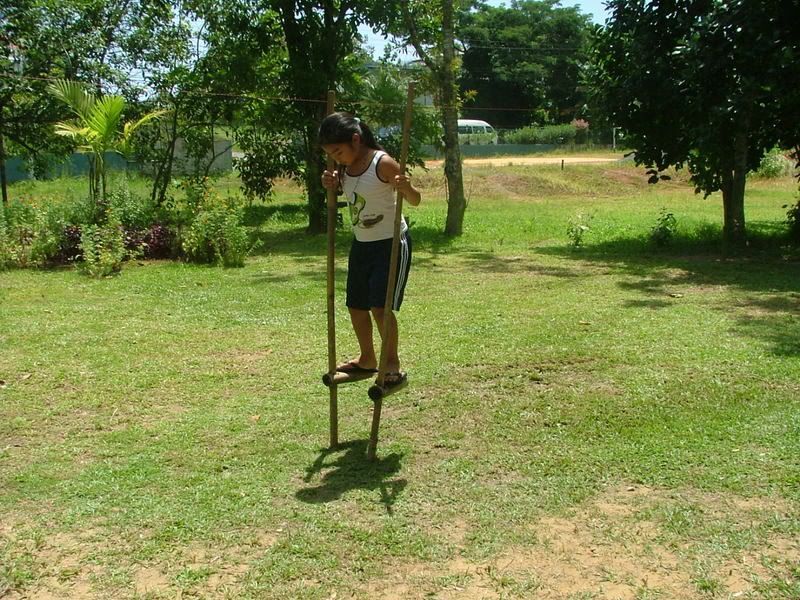 Rikki JiaJia trying out her tribe skills in the traditional Games




Encounter with Butod, a kind of Rumbia Tree GruB, which is highly exploited in the Reality Show, esp when there's eating stuffies.. Yummy!




The suspension Bridge ~ Yeap, the humans in there r tiny. check out the bridge's floor...vely vely safe one!