Today we decided to visit the Slade's at Hilltop. Have not met them for quite a while, the last time was in early July before they left for UK. Pics werent that great coz I used my N80 camera phone, which doesnt work good indoor. (hehehe.. yep, blame it on the phone, when pixs are bad!)..




Lil C n Lil T (soory pix really bad)
Lil T turned 1 four days ago.. Happy Birthday! Such a big boy now!



Lil C helping himself, in T's bumbo seat, a cool seat for babies.




Wow, corn for hi-tea... we had just arrived home when goong-goong gave corn to lil C... yum yum!




Lil cuz Isaac.. isnt he's a cutey! Can be baby of the month!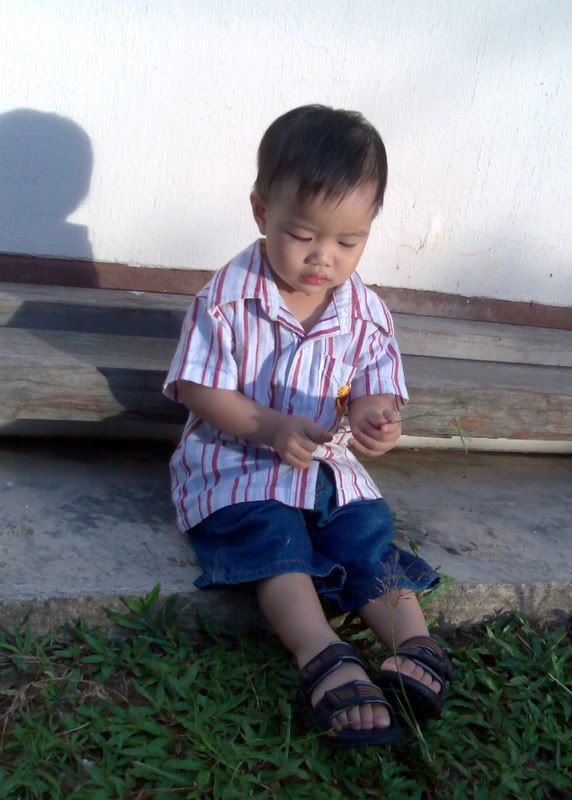 Watcha doing, boy?... He's playing with a newly discovered plant, the amazing Love Grass



Yeap, still amused by it! and isaac looked on to join the fun!