Here's funny..

Lil cuz Isaac arrived, wearing the same attire as lil C... and yeap! They look like twins.. Even I got confused as both of them were just sooooooo fast!



Play together! Best pal, ever!!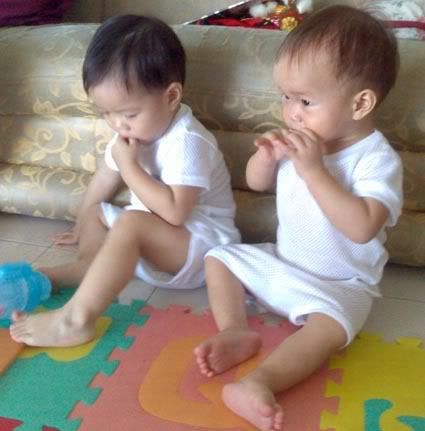 Eat together!

Took a video of them... PLS IGNORE THE CAMERA LADY'S VOICE... you can minimise the volume, thank you!