We balik kampung last friday, followed jia gong and jia poh to Membakut. Papa joined us the next day (Saturday) and brought us to Borneo Golf Beach.. Actually, it is more like a divertion as we went to buy some Buka Puasa food at the Pekan and Papa decided to drive to Bongawan to divert his phone to mine as there's no line at Membakut for Maxis. And here we are!!



The 3 kids - DeeDee, lil C and Michelle building sand castle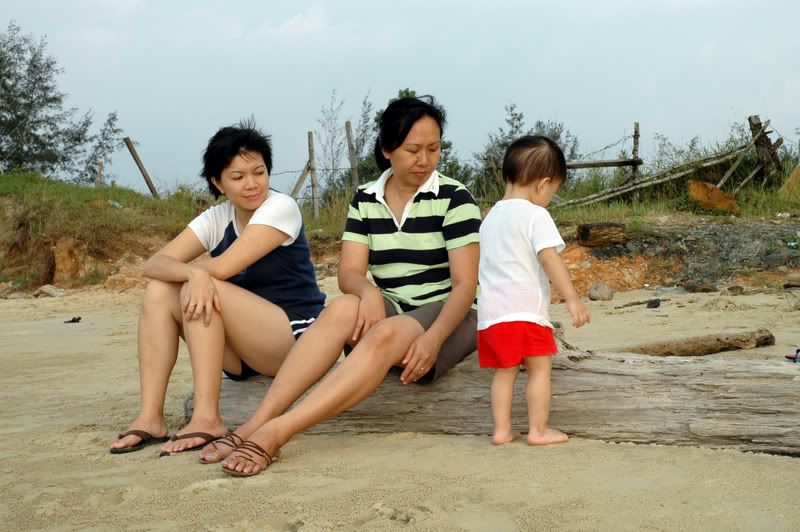 Mama & Q-nyong looking at lil C's curiosity



Left : Cuz DeeDee looking at the plane flying by, cunning lil one... She knew the camera was on her, so she actually posed for it!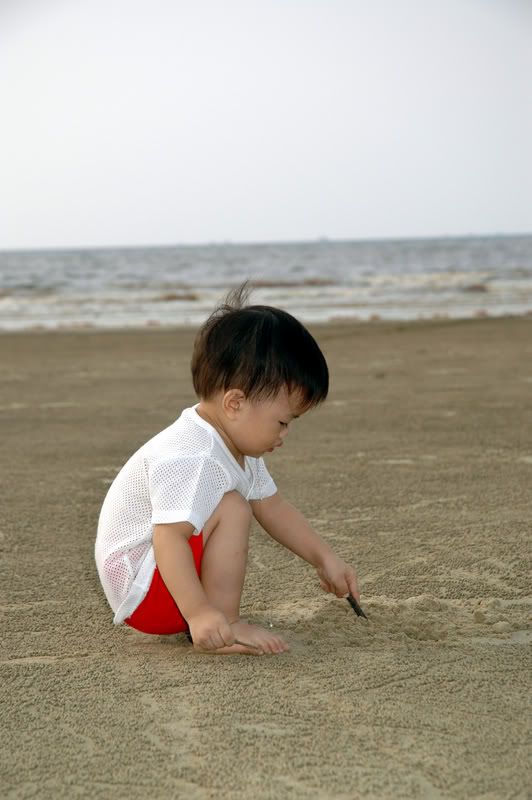 A cute pix of Lil C.. Love the background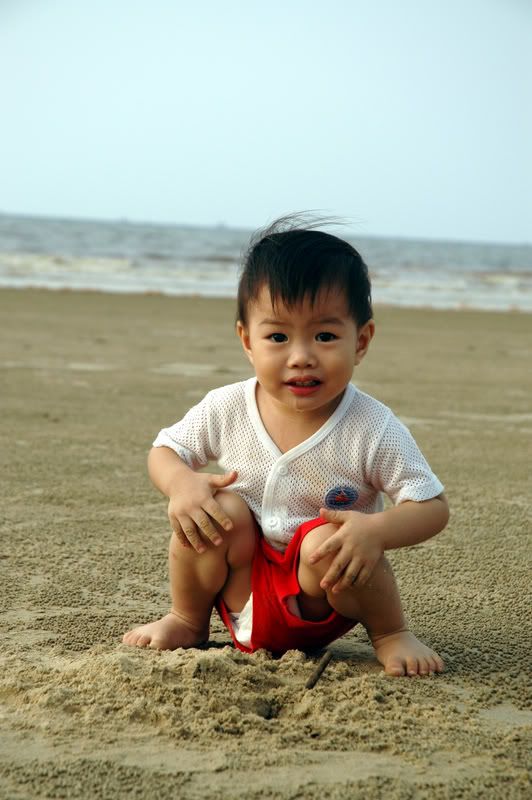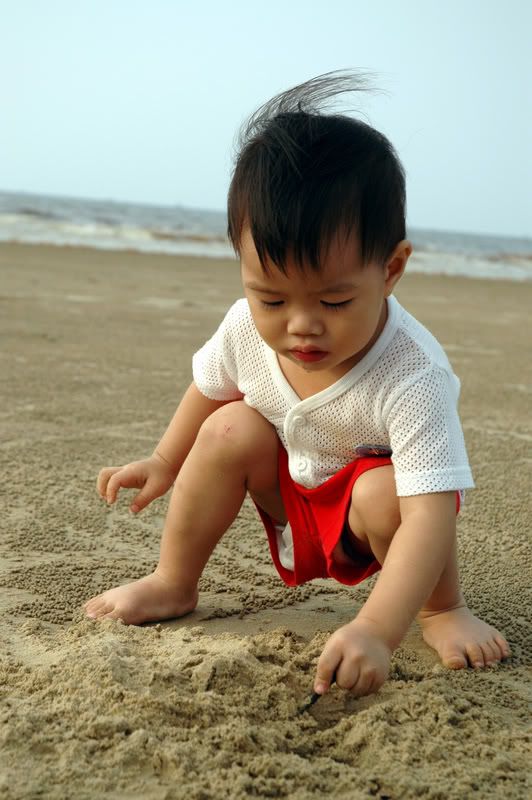 More pix of my lil curious son!!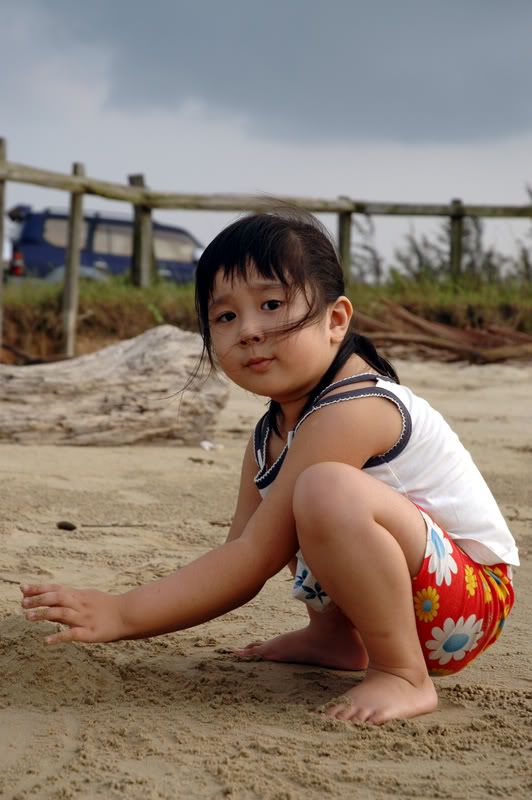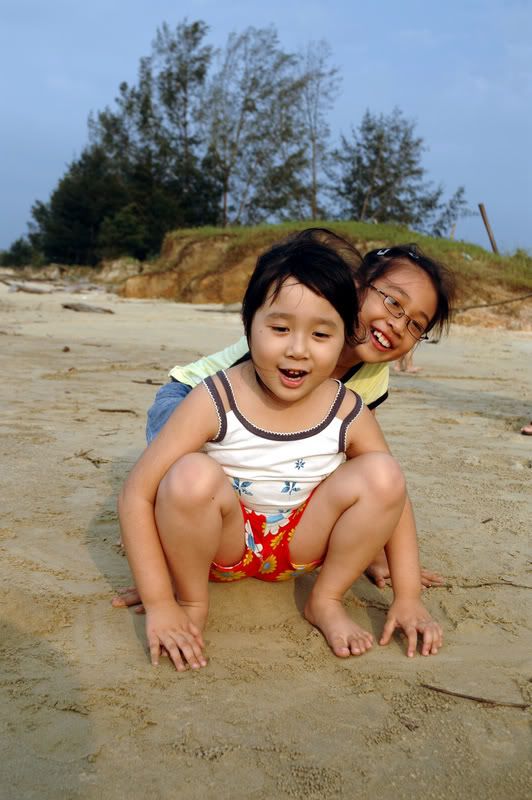 Up-Down : DeeDee staying Cool, Michelle the cheerful one, Sisterly-hood! Cak!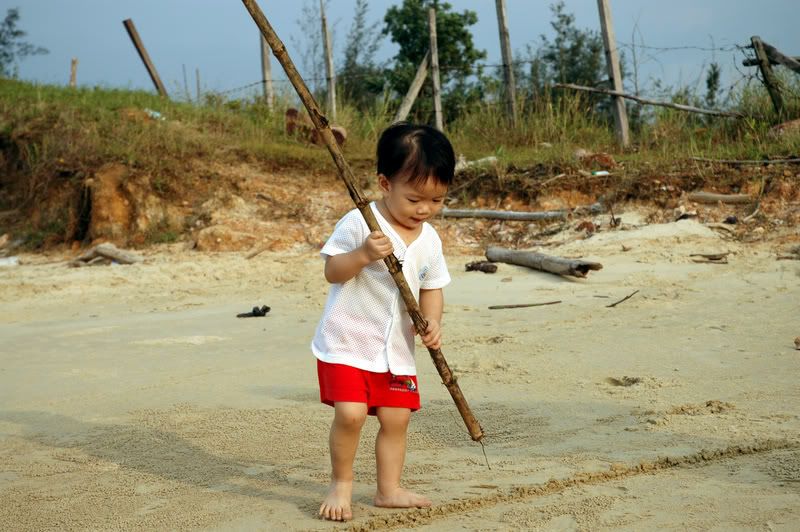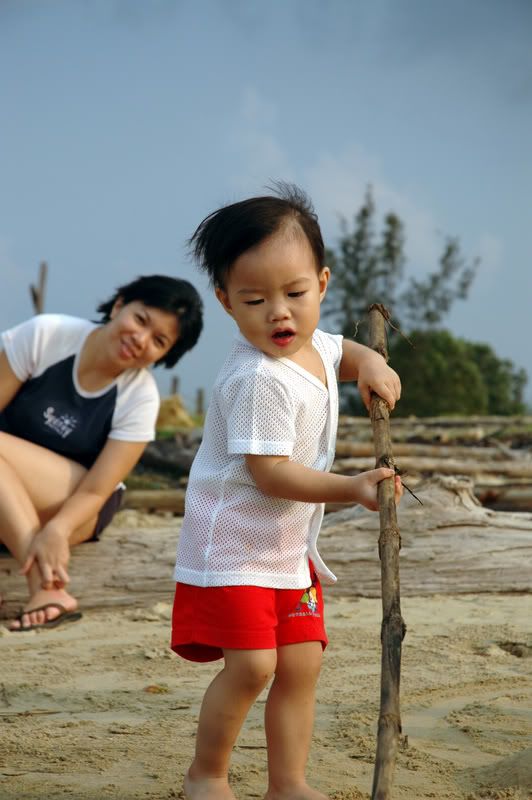 A newly found toy! A BIGGEr stick to scribble on! Mama pikaboo!!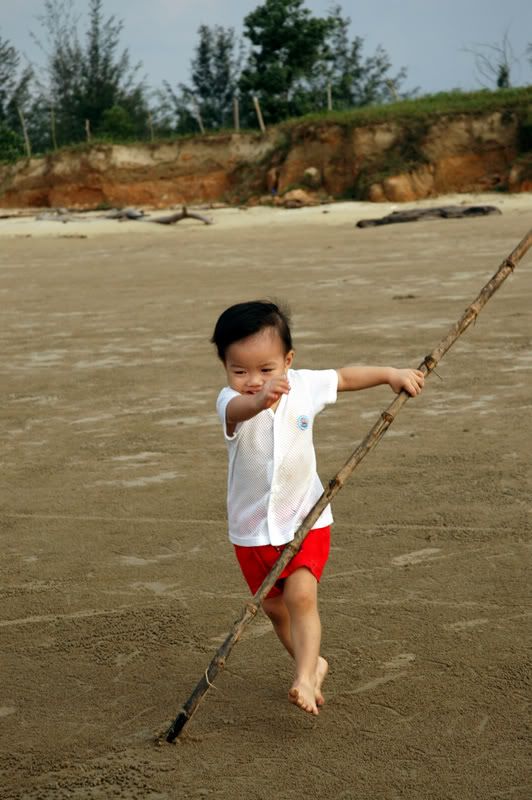 He tried to run towards Papa.. Look at his happy smile!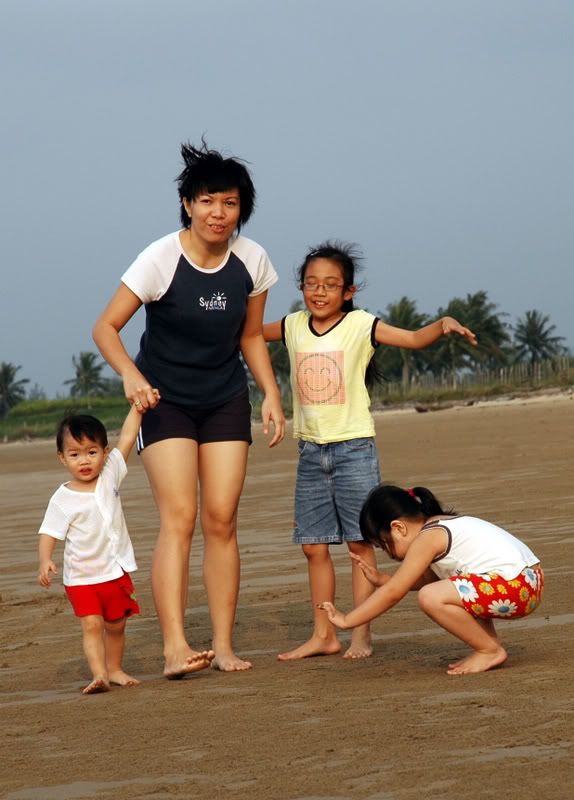 Ok darlings, REEADYYYy.. SETTT.. GOOoooooooooooooooo!!!!!



Doing his stunts.... nope, he didnt fall!



Run, Christian... RUN!!!!




Before we left, Jia Jia Michelle found sea shells and showed lil C, who was amazed by it! OOOOOOOH!!!

Almost dawn... gotta go!! See yas!