As usual, the two kids were doing some exploring cleaning at the backyard. This is their daily routine. and luckily, today I managed to get some snapshots of the two.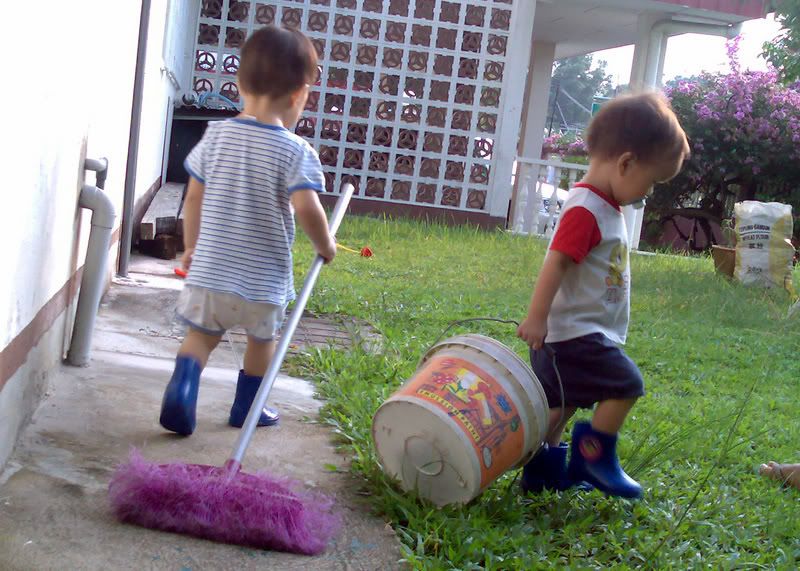 DBKK Trainee Jrs on the go!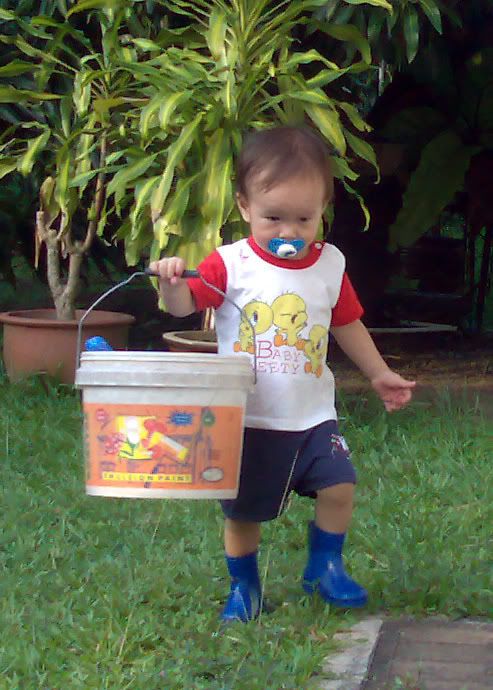 Lil Isaac with his bucket
Lil C with his magic broom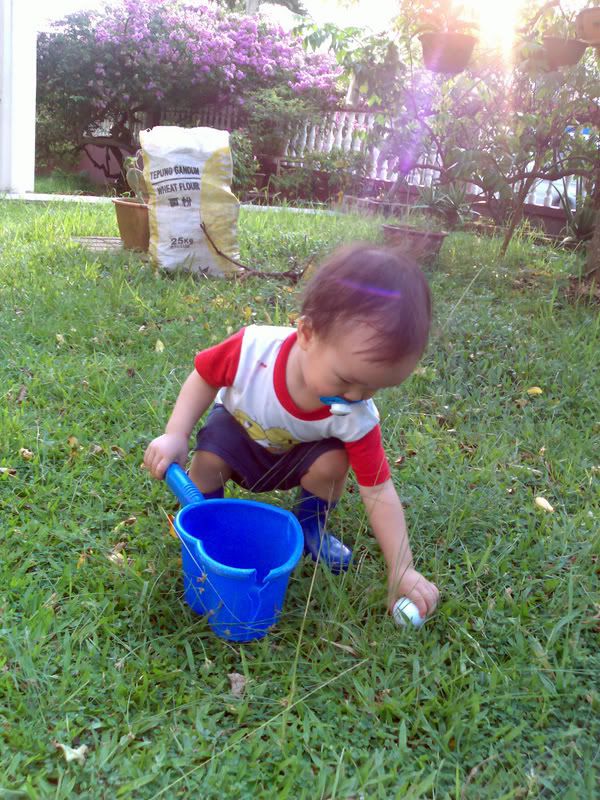 Kewl with his
pacifier
ciggies
Aha! Someone left his
golfball
rubbish everywhere...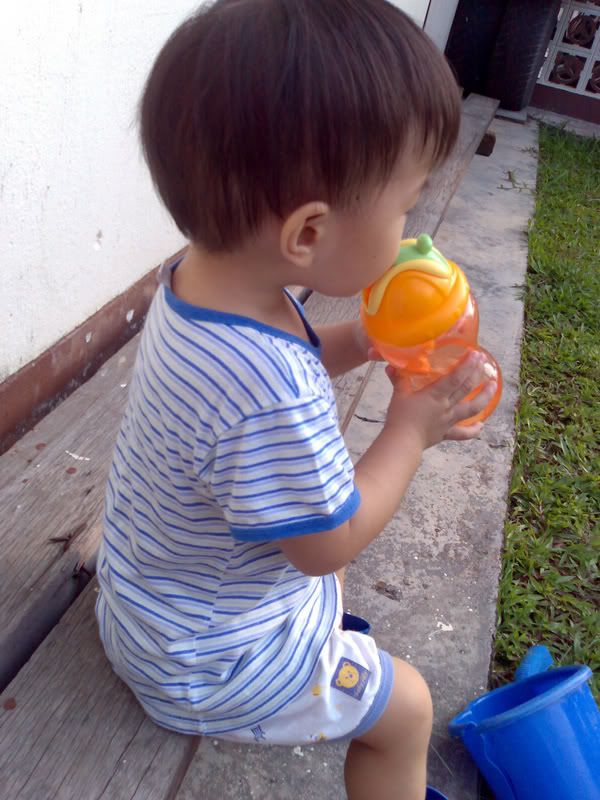 Hehehe.. curi tulang! Let Isaac do all the dirty job!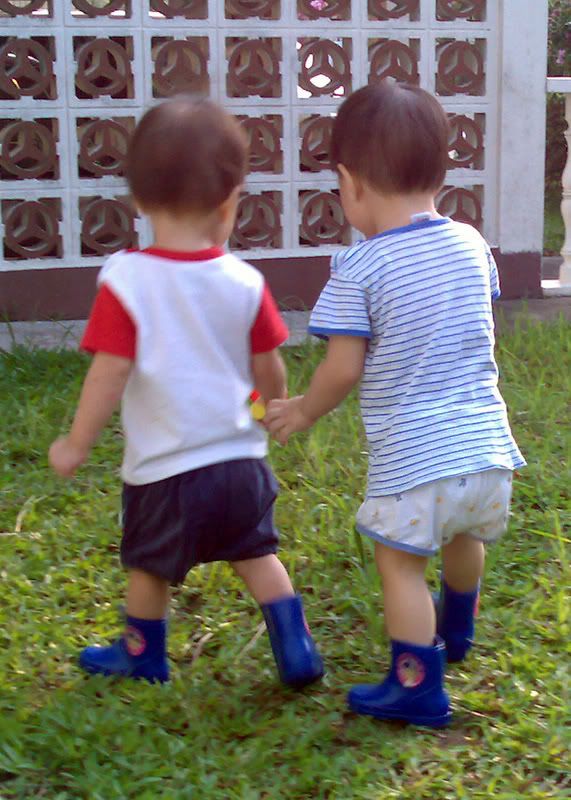 Psst, bro!.. Let's do something fun!
There are golfballs everywhere!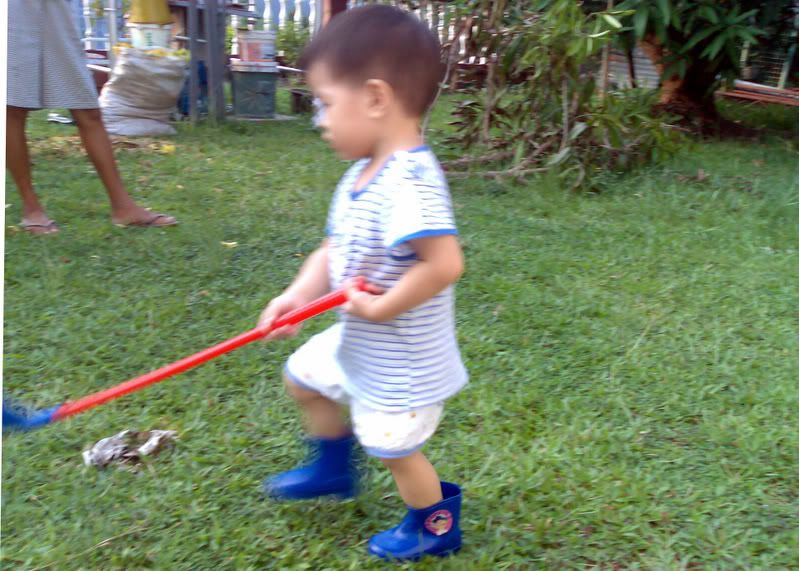 Told ya this is cooler! Wackk!
Hey, waitta minute, which club to use?
5 iron or the driver?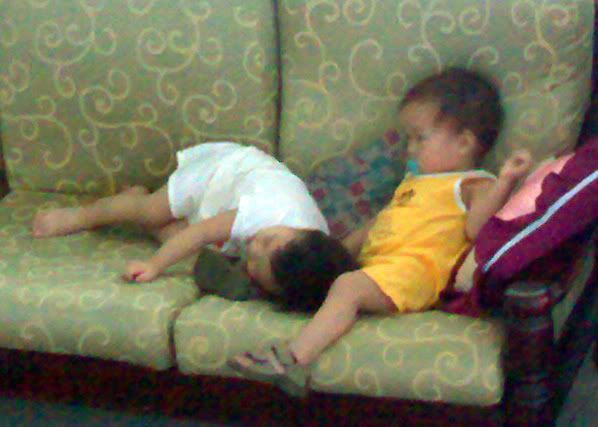 A good rest after all those hardwork! Let's watch
Baby Einstein
..