We decided to go ahead with our plans to the mountain.. We left the house when it was almost noon time. Arrived at Kundasang, perfect for lunch, 1pm. Lil C slept during the journey, thank god!

First, we drove to Kinabalu Pine Resort to enjoy the mountain view and lunch, but that place was packed with people! So hubby thought that up at the Memorial Garden would have eateries .. but too bad, when we asked the caretaker, she told us that only resting place and no food available... So, we decided to have lunch at the National Park's restaurant.. and no parking available... ?? We drove to the center area of National Park where there are the exhibition of National Park history (Not sure what its called).. ample of parking, and settled for lunch.

Wind was strong so lil C hadda put his windbreaker on..

A picture with PaPa



Papa pampering this young man!





Waiting for PaPa.. for some reason, he is sooooooo attached to his papa



After lunch, wanted to look for a decent Garden for lil C to run around... but couldnt find one! So, we let him play around the restaurant near the entrance of National Park.. poor guy wunning on stoney ground!



Alas! Green Green Grass of Home! Finally, went to a purrrfect place! hihihi..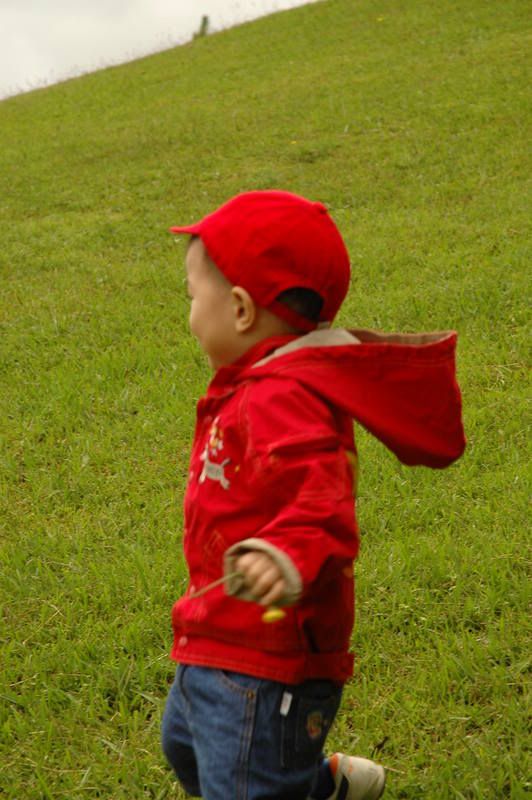 Enjoying to bits! Ala lil house in the prairie..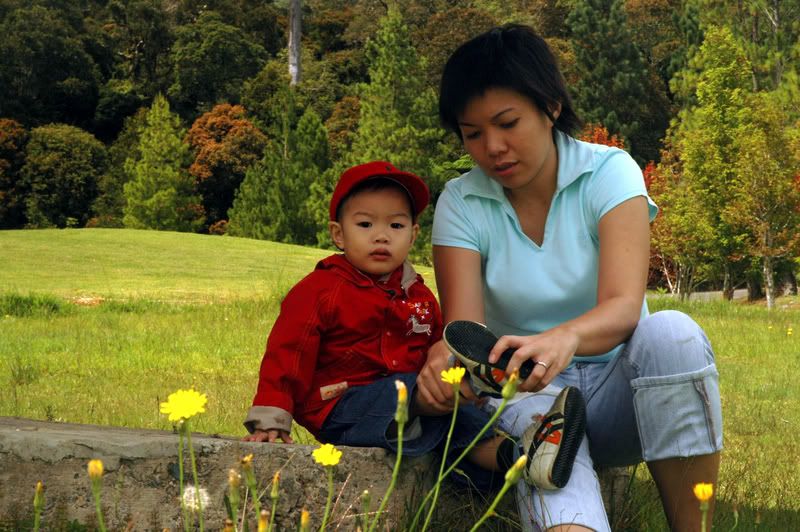 Mama, my shoe got off!!! Mama!

We rushed home around 4pm as we wanted have dinner with the Slades. On the way home, lil C got too cranky in the car as I guess he got to excited running up and down the hill that he didnt want to go home.. So, dinner was a raincheck (Sorry about that Slades) and upon arriving KK, which lil C was still screaming and Mama hadda terrible headache, we decided to go to Center Point for a break. Had brownies and coffee at Starbucks and Lil C loves the spacious Palm Square area where he'll scout around with joy! Dinner was 1901 sausages.. hahahah!!!. When we arrived home, bathe the lil one and he fell asleep soothly.. Sigh! A looooooong but fun day!!