Guys, this is an delayed update on my blogs.. (updated from hubby's notebook. Brought it along to do some required assignments. However, couldnt get internet access while I was away)
(Sun 25th Nov 2006)

This is my first time leaving lil C, for 2 full weeks.. yeap, 14days and I'm not sure how both of us gonna deal with it. I'm sooo worried that he wont get use to other people way of handling him..
Sent me to KK-T2 airport before they attend mass at CMI, lil C was already sleeping in his carseat. Didnt manage to say goodbye to mama. Hope he wouldnt be looking for me when he gets up later!
I am waiting for my flight to Subang Jaya. Cuz Flo will pick me up at the new AirAsia terminal in KL.

Pictures of the renovation in KK-T2 airport! Please bear in mind, picture quality isnt at its best! Was using bro's 1-gen Nokia w/camera.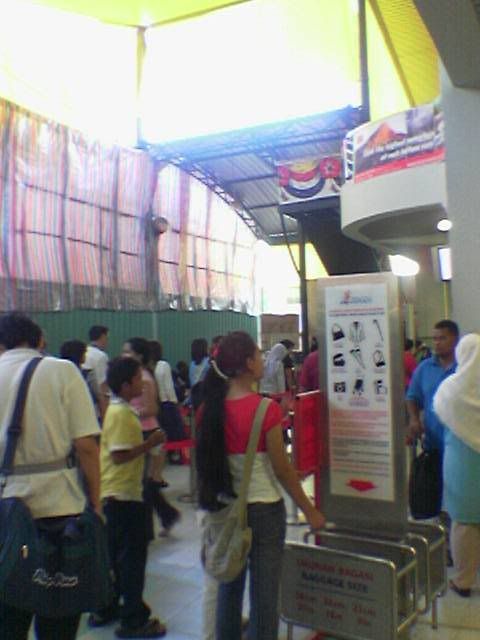 So many people, stinks and bloody hot!!