Update from nb
(Sun 26 Nov 2006)

Cuz Flo picked me from the airport at 1pm. She is currently staying in USJ, so that's my new home for the next 14days. Went to Subang SS15 for dinner... *sigh* makes me reminiscing those times.. masih budak ingusan lagi!

13 years had passed (gosh!).. and Subang Jaya has changed a lot! The first time I was there was 16th July 1993.. a day before I turned 17. That's when I was offered to study in Taylor's College for my Cambridge A-Levels. hahaha!! Cant believe it! After 13 years, I am back here, for my studies.. once again.

Even when I was working in PJ in the early 2000s, I didnt even want to visit this place becoz it was just too much memories to bear!

Here's some pix I took, esp for my dearest sisters (Sharon, Meta, Veron) to see. Girls, those were the times when we had our giggles, tears we shed together, ... haha! remember Mr. B*NG.. toot!! Hey, maybe I should dig out our pics and post them here.. hahahaha!! *treatening sudah nie*

Our first home was in SS14, where we stayed with a round Taiwanese lady who was married to a Sabahan. Still remember Mr. B*NG, whom always bring us makan at Subang Parade. Imagine us 6 girls, fit into his MM2988 Charade!! Hahahaha!!!! OMG!! sounded soo desperate huh? Veron is good in imitating his classic dance and violin performance which made us drop dead laughing whenever she does it! hahaha!!

Being too far from Taylor's and too crowded for 6 girls living in a master bedroom, we shifted, a month later, to a cosy 3-bedroom terrace house in SS14/2D. Very comfortable for 2 person in a room with our own kitchen and B&W TV which channels always got buzzed whenevr the airplane flew above our house. The neighbour's kid, Kavita, whom used to come to our house and taught us a word or two of Tamil.. Everytime after class, we'd hear her voice lingering,"Akak! Akak! Saapa de?".. sumthing like that, which means "Kakak(that's us), have you eaten (meal)?" or "Akak, akak!! Ingge Purengge?" means "where are you going"? We lived in that house for a good 1.5 year and left for Sabah after we completed our A-Levels.

Our next home was in SS15, which is very close to Subang Parade. Those time, Subang Parade was THE place to lepak. That's our 2nd home, esp for dinner and weekends. Back then, Sunway Pyramid/Megamall/KLCC were non-existent. However, only 4 of us (Met, Con, Ver & I) returned to Taylor's to start with our 3 semesters(1.5 year) in Taylor's Twinning Program with UTS and completed the rest of the semesters in Sydney, while the Ron went to Sunway College and Watee to Metropolitan College.

We had good life together, sharing our ups and downs for 3 wondeful years as a student. Thank God we were able to get along well, most prob because we came from similar background. Else berkakai nanti di rumah with bruises and all! hahaha!! I still remember when local students asked if we Sabahan still live on the tree..?? If we write letters to our parents? (duh! They thought no phone lines in Sabah) They call us ulu people, yet they were even more ulu, not knowing their Malaysian geography/history well enough. But then again.. those were the days.. Guess the internet has done a wonderful job in educating them.. kekeke!

Geez.. really went to Memory Lane for a while!! gives me the chill! hahaha brrrrrrrrrrr!!! that was soooo long time ago!

Ok, here are the pictures (pictures was taken using the 1st-gen camera phone)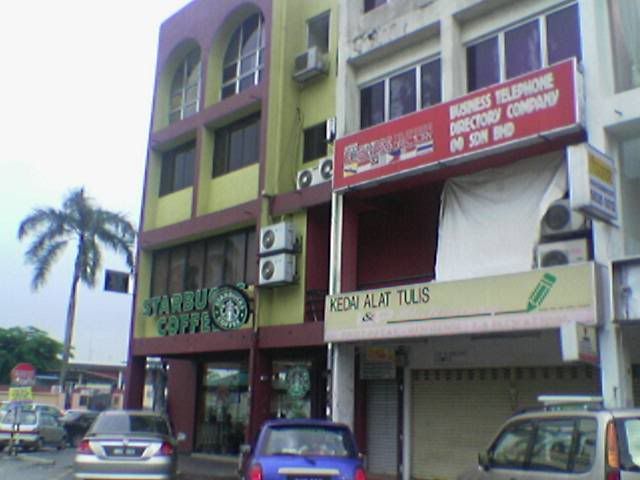 Ron, do you remember where is this? Behind the coconut tree is Inti College.
Now converted to Starbucks! Such luxuries life style for the new millenium students..
Before, it was simple coffee shop with different kind of food. Loh Mee, Konlou Mee, nasi lemak, you want it, you got it!! After leaving the shop, our attires smells like the shop as well! hahahah.. thanks to the stir-fries/soups/satays etc.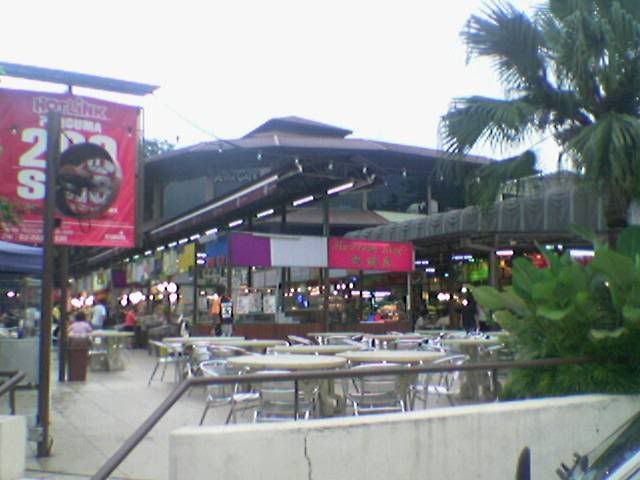 The two pix above (opposite Starbucks), once upon a time a budgeted cinema - the right ticket price for us. We used to call it cinema tikus, coz whenever you watch movies there, you sometimes can feel/hear rats running below your seat.. and the cinema stinks like urine smell! hahaha!

Now that place has been converted into an eatery called Asia-Cafe. So cun! So many different type of food available! From Noodles-rice to Korean/Japanese to Pizza... Name it and you'll have it!



That's INTI college, which has bloom so much. Those days, when we were at the highest floor of Taylors looking down at INTI... it looked like a kindergarten building.. so homey, so low! Hehehe.. and now, it has emerged and has branches throughout Malaysia.



Walking further to the right, ta-da! Taylor's College! heheh.. oh, and now, it has upgraded it self to Taylor's University College.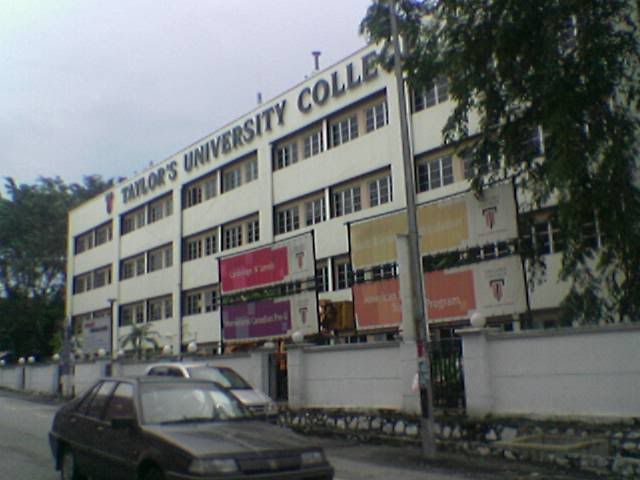 During my time, Taylor's only offered 2 twinning program, i.e. Law at Sheffield Uni, UK and Business at UTS, Aus. Now, they have varieties of programs. Additional buildings to cater classes for many different courses. In fact, there are 5 campuses which house respective schools.



Entrance of Taylor's Uni College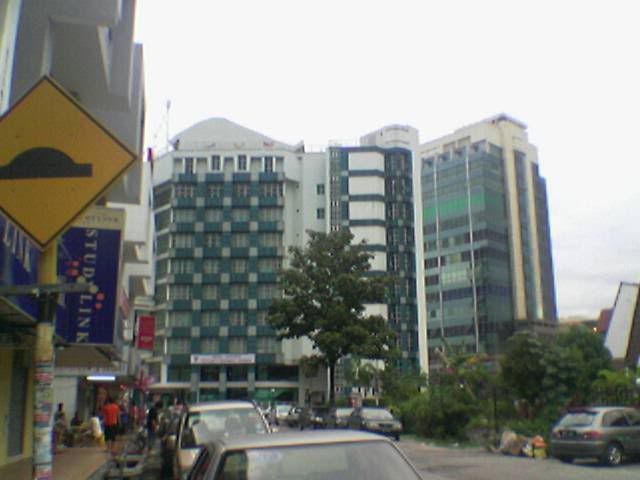 Ahead of us, the green building is one of Taylor's campus. I think its the business school. (Correct me if I am wrong)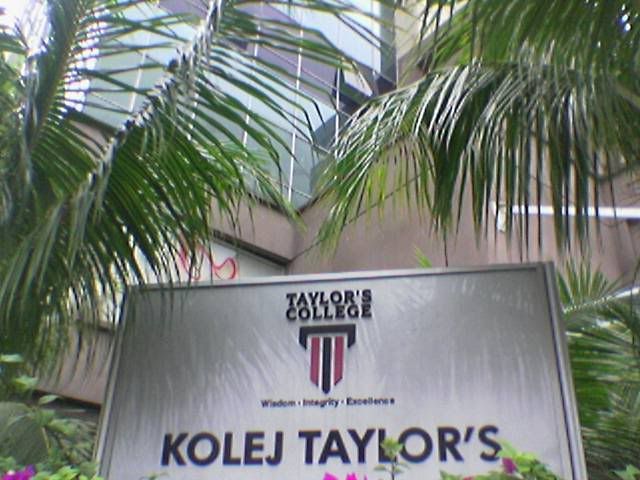 Walk straight and turn to the right, another campus of Taylor's. This is the American Degree Tansfer Program. The other one is the Hospitality & Tourism, located at where Bali Discoteque once was (not in pic)



Alas, my institute!! Modern Montessori International ~ my class for the next 2 weeks, starting tomorrow!