We had dinner, to celebrate my parents-in-law 44th wedding anniversary. The food was scrumptous, not too expensive. ;) It's above the Winner's Hotel, at Cantonese Noodle House (i think)

Lil C trying his chopstick skill to pick the popcorns.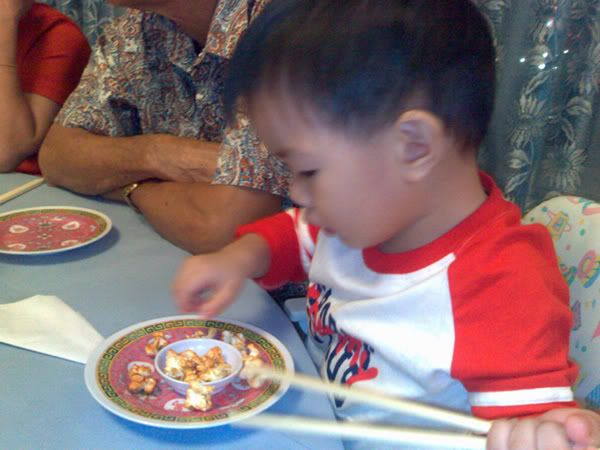 After dinner, we dropped by at Parkson, Wawasan Plaza, trying to look for small glass pitcher, which is no where to be found anywhere.. Lil C, a motorcycle lover, refused to go home (popo wanted to return home before 9.30pm, not to missed her WLT TV programme) when he saw a bunch of MoMo (Motorbike models). So, mama took pictures of them and promised to show him in the car on the way home. AGreed.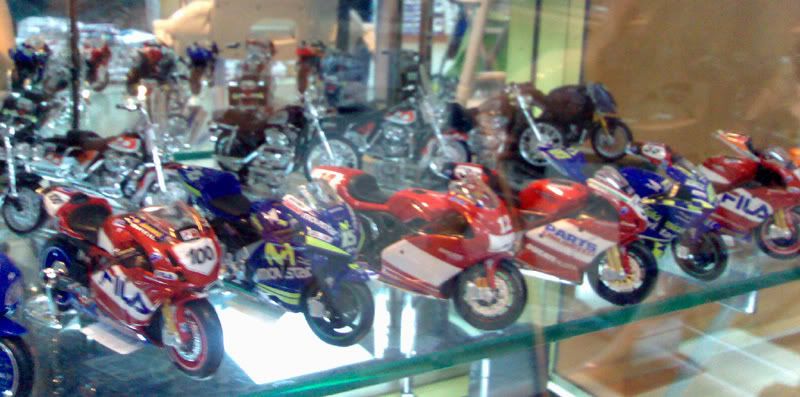 Just hope that he wont be a Mat Rempit, in future!