Nope, it's not lil C's birthday yet.. It's Christian Xanders' 2nd birthday, falls on the 1st of Jan! A new year baby! This reminds me that lil C's big day is also around the corner... OMG, haf not thought of what to do, where to do it, cake?? who is gonna bake the cake for lil C this time? hmmmph!! The 1st birthday cake was baked by C Sr's grandma whom will be in Melbourne soon. I guess I have to look for a new baker.. hmmph.. I just cant believe that my lil C is gonna be 2 next month... How time flies..

Here's our reunion snapshot during the party! Made new friend, Isabelle and her adoring son, Isaiah - 15mo. Lil Isaiah is sooo cute, and a perfect match for lil C - character-wise. hahaha!



3 mamas sharing their tales



Isnt that sweet! Lil C has met his match!
Sweet cunning lil boys!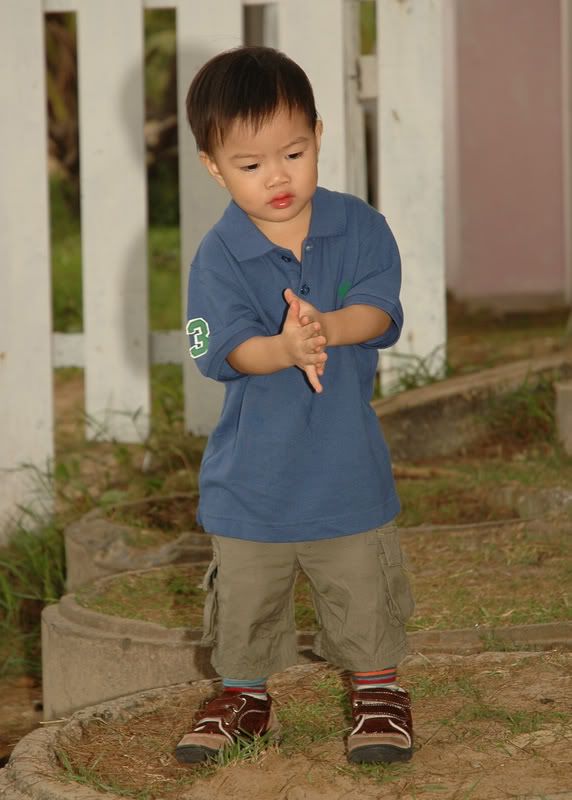 "ditty!" Wiping the sand of his palm!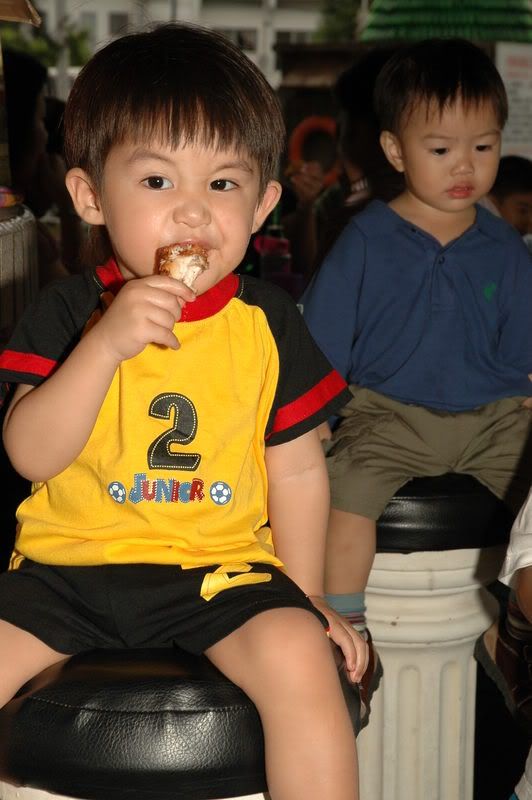 Nyahahah!!! I got the last chicken wing!
So cheeky!



"Hhat!" "Hhat!"



"Ahh!!!! Quenched my thirst!"
Lil C looked so sweaty and tired, after running around, playing with sand & the slide.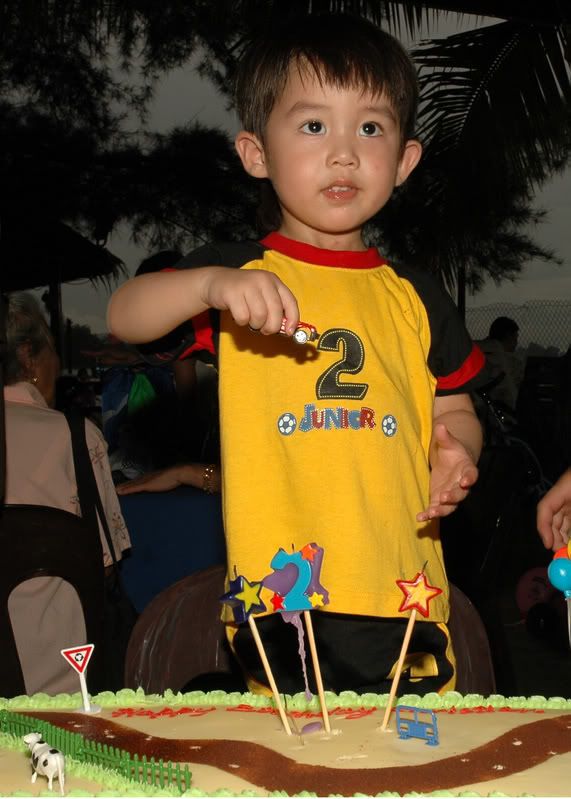 Vrooooom!!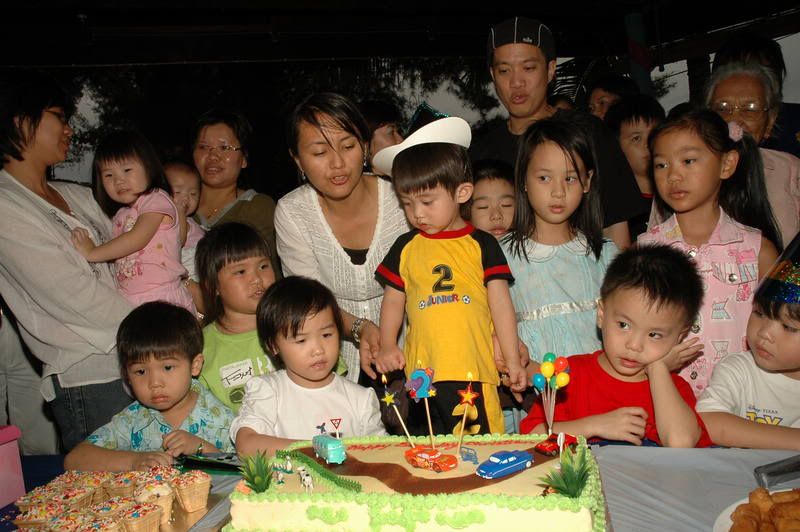 Haaapy birthday to Christian..Sr!
Look at the other kids' expression.. "Darn!! When is my turn" they must be thinking.. hahhaha
I think Birthdays are one of the days that children look forward for, after Christmas..
Lil C and Mama stand behind the crowd, where lil C keep saying, "caake!! caake!!" thinking that he should be blowing the candles.. haha!!



(click to enlarge the pix)
This is Christian Sr's cake... So cool! It's from the CARS movie theme - if you recognise them! At first, I tot it is just a car-car ... until I saw this pix taken by hubby.... "eii? Why the car got eyes???" hahaha!!! So lah ignorant! Hazel's mum is just soooo creative!