Here are more (selected) pix along Orchard Road.

Need to reload our EZ-link card. It is so easy to travel around using this prepaid card coz you dont hafta worry about paying the buses/MRTs with loose change. Too bad, Sabah has not (and no way to compare) adapted to this efficent, convenient transportation system.


Lil C learning how to buy his own tickets... from Yishun - Orchard Rd.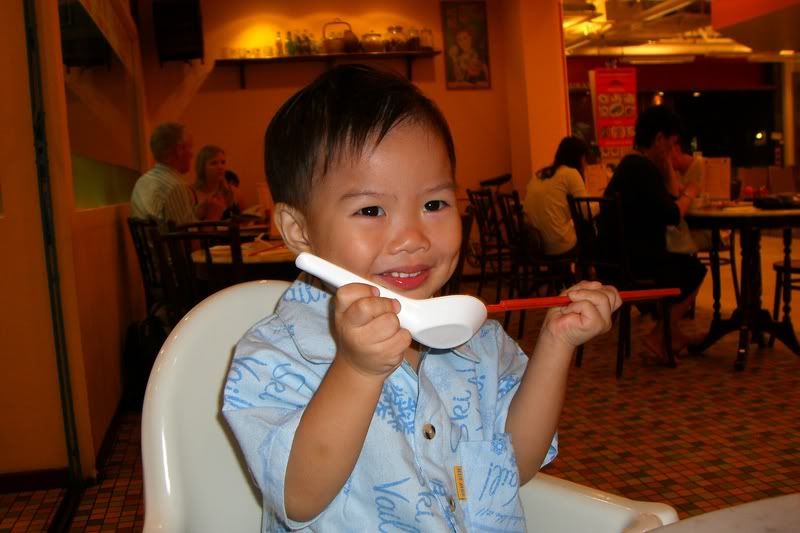 Chinese Food, the Chinese way ~ Chopstick Skills



Hey you... Yes You Sir... I know u from somewhere..



Concentrating..

At Toy's R US



Found his favourite things!




Another fav.. "Lemme have a shot"



"Okay, I am buying this, Mama"

At the Airport - Going Home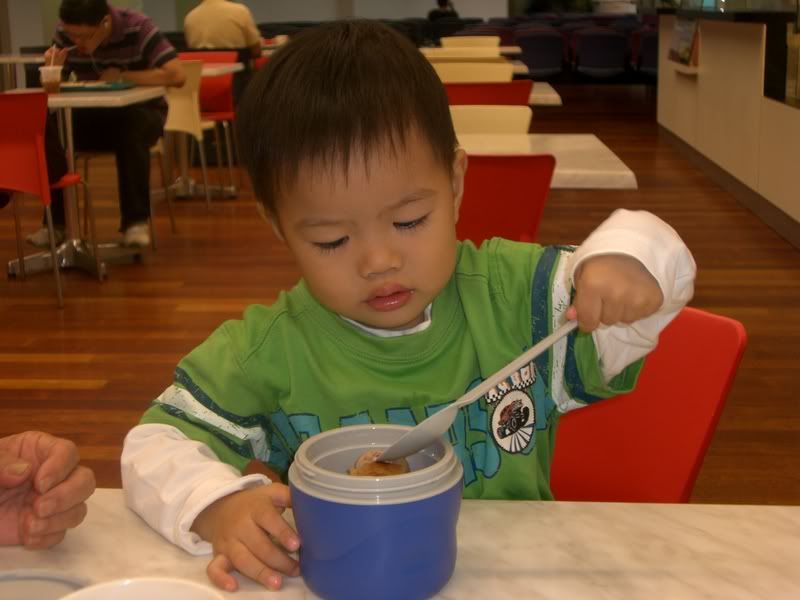 Having his sausage as his snack!