Not to be missed! When you visit Singapore, do not forget to visit the Zoo and the infamous Night Safari.

Hey, promoting pulak! ANyways, here are pix.. Click on the photos for larger image.
One thing I love about Singapore Zoo because imagine such a hot day to walk around the zoo, there are sheds/rooms with airconditioned/fan where you can cool yourself befor continuing the walk.. It is also very pleasant because of the tall trees give shed to pedestrians. ;)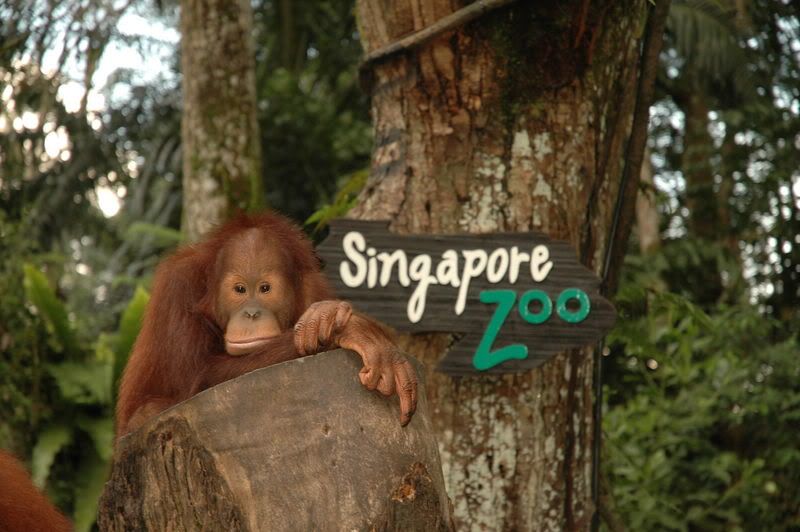 Are you looking at me??



These are cool shots, as if the orang utans were waiting to pose for the camera. It's feeding time for them.



You cant get lost!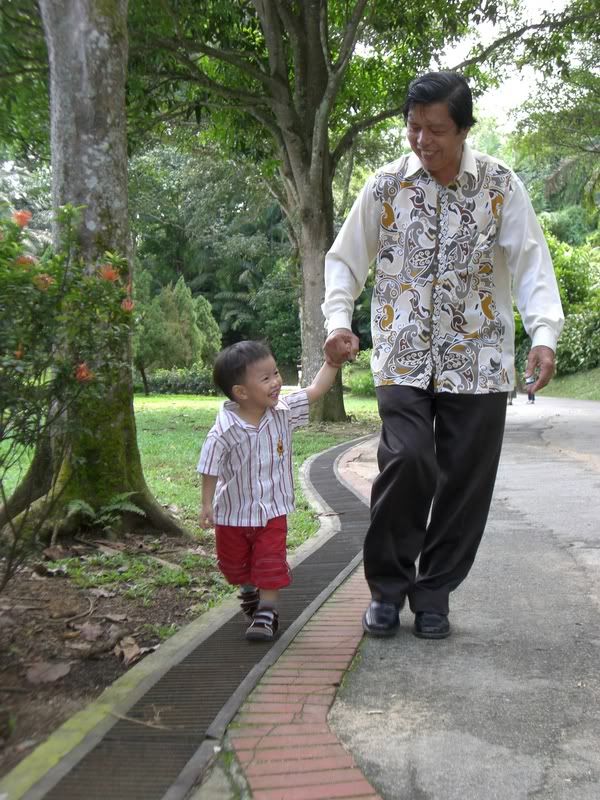 Grandpa-grandson bonding! During our walks in the zoo, lil C loved to be accompanied by his jiaKung (maternal grandpa) and only listened to him. So my dad was his baby sitter for that trip.. hehehe...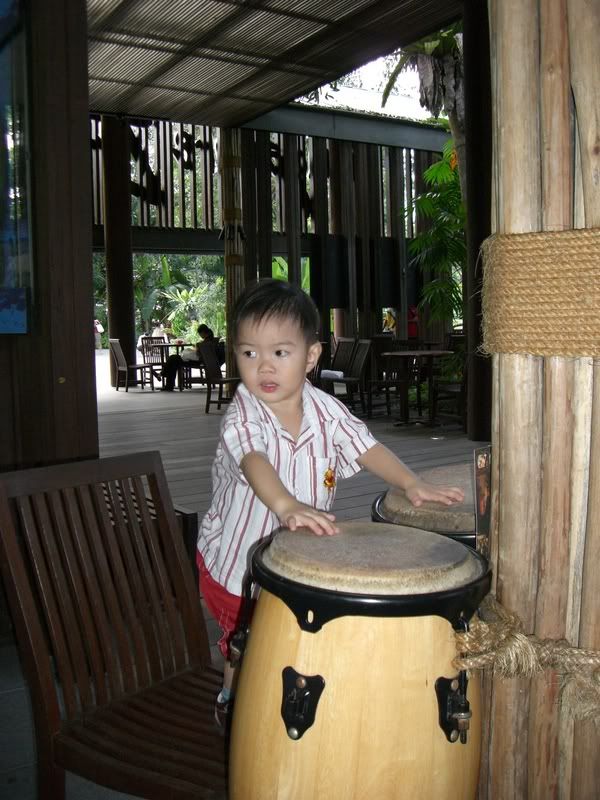 "Hey Mama, Bongos!"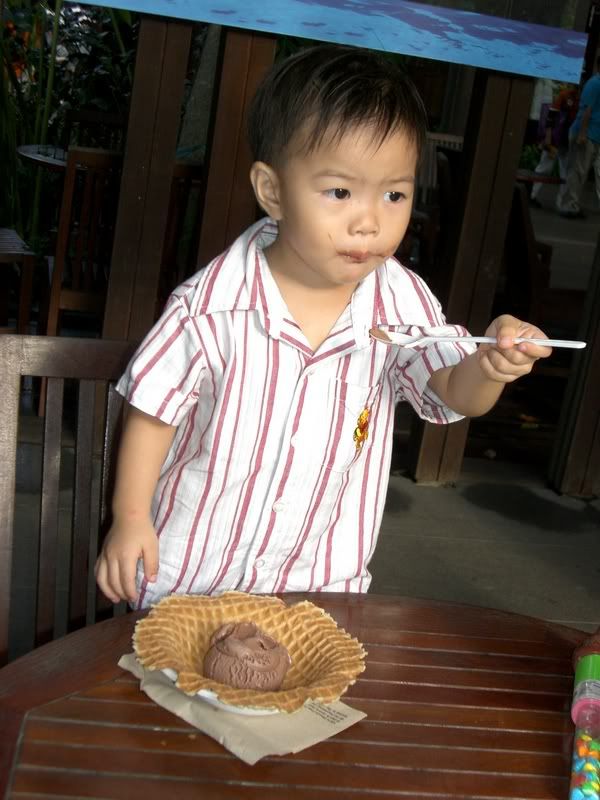 "Let's Chill out before the next agenda"
The Night Safari




The ambience as if you were one of the Survivor participants plus the luxurious restaurants and performance. Our Night Safari poses outside..



Ok, we didnt go to the night safari this time around (The entrance is so costly, its more than S$25, I think. Imagine converting from RM$, you have to times 2.3). We persuaded my parents to go becoz they havent experience the animals' nightlife and in Singapore Night Safari, I was told that this is the first concept in the world (forgive me if I get the facts wrong).

We thought we would be bored to death while waiting for them.. .. suprisingly (thankfully), there were quite a bundle of entertaiments for us outside of entrance. The best one that lil C enjoyed so much was the ethic dance. My comments for that performance were very similiar to the muruts' dance. The attire, the blowpipe, very similar... except for the fireblowing time, so 'fired-up'. we watched it like 3 times, imagine how long we waited for my parents to end their tour- 3 hours I think.