This trip was considered as a last minute plan coz everybody was busy, and werent sure if the 'working people' can get their week off. Did our 3-page itinerary of what to do/where to go in Macau & HK... also pack the necessity last minute!

Our first adventure trip with the Vuns bunch! Adventure means real adventure.. going places on our own, guided with infos from the internet/LP book!! Using public transport and our 2 feet! teeheehee..


Lil C making sure that his
things
are packed, to which i hafta double check coz he would just put
unwanted
things in the bag.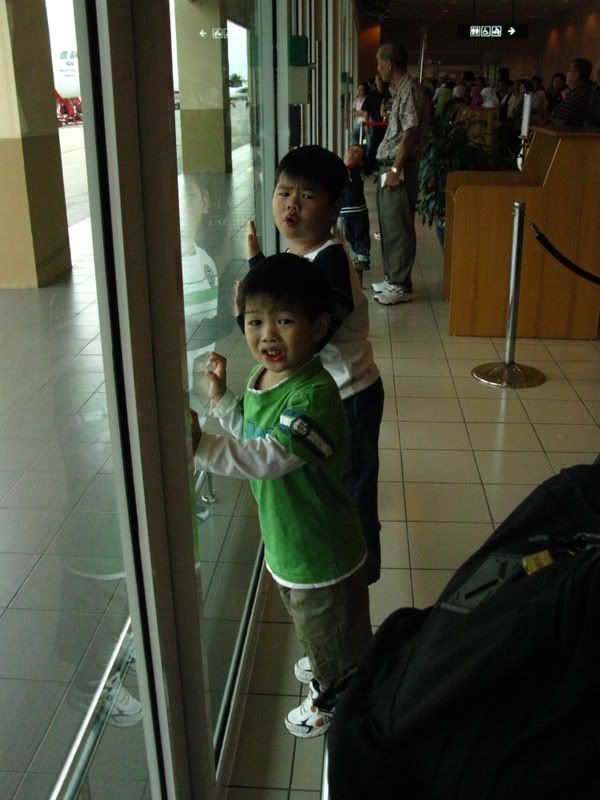 At KK Airport Terminal 2, being kiasu to be one of the first boarding the AK510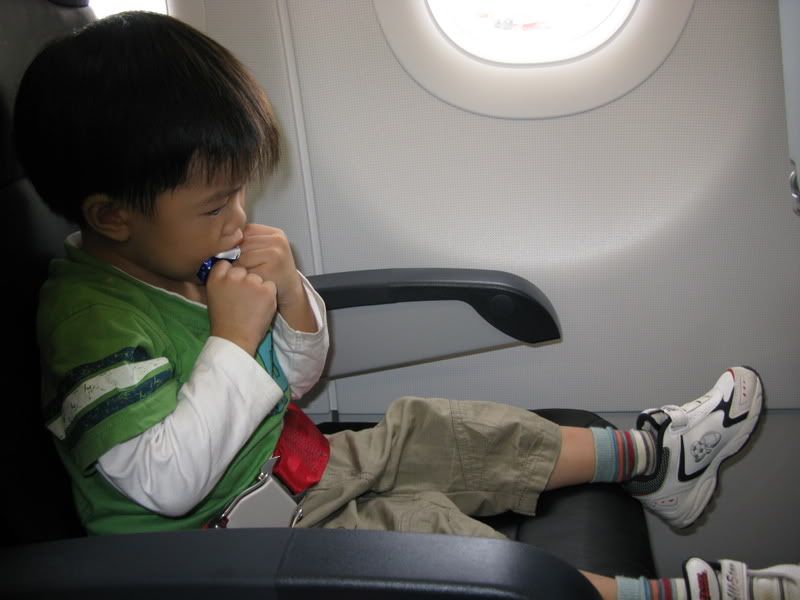 Killing time by giving the kids some chocs and sweets... Bad parents!!! Thank God they dozed off soon after take off!

We stayed in
Macau
for the first 2 nights. Arrived via Airasia at the Macau International Airport around 8pm, we got a thrilled taxi ride to
Holiday Inn Hotel
safe & sound. Taxis here are crazy! They just honk at every vehicle and step on their breaks like nobody's business...
Didnt do much upon arrival. As usual, went out to seek for late dinner. Being exhausted, we just grabbed the first one on sight.
Tomorrow would be a long day, planned to do a walking tour of the
Macau World Heritage
, consists of 25 sites... Big ambition, eii? We'll see..