Alas, I completed my sandpaper letters.. Phew! Hardwork, it is..took me a week to complete (bear in mind I only have limited minutes a day) but rather than me paying USD$55 for this set.. I only spent :

Manila Cards : RM1.60 x 2 (pink / blue each)

Sandpapers : RM0.30 x 3

Glue / Scissors / Marker pen
The best part : used my A-B-C rubber mat to trace the letters... hehehe
Pretty neat huh?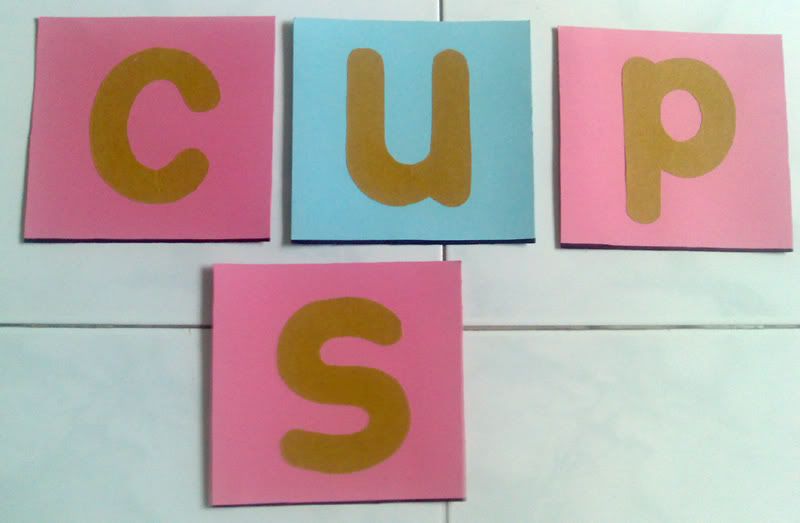 I havent started teaching lil C how to pronounce phonetically yet (except the '
p
' which he is very good at), but he has started feeling the texture of the sandpaper letters. Would not be teaching him so soon, as he hasnt develop his
concentration
yet.
For this sandpaper letters, will keep it when the time comes.