Absorbent Mind of a child really amuses the adult, that's me. Pohpoh bought a puzzle as a Xmas gift for lil C. I only showed him once and he can fix the puzzle easily... Amazing!



Tadaa!! Fixed! (He moved so fast that didnt manage to catch him while putting the puzzle together.)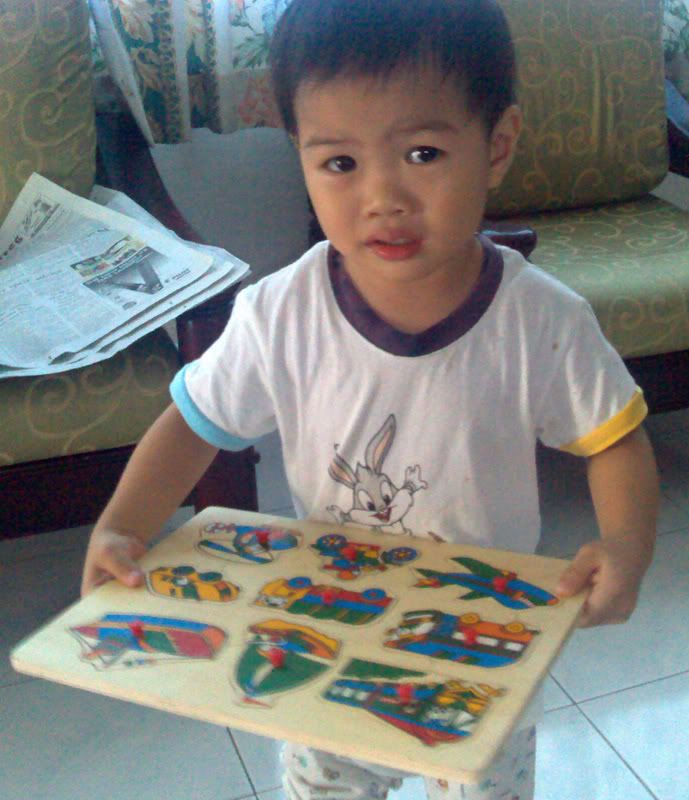 Showing his finished work. Balancing the puzzle with his two hands to return to the shelf.