Today is the 4th day of CNY. (I was told that there are limited used of the word "Chinese New Year" outside Malaysia. Instead, it is refered as Lunar Year because even the Koreans, Japanese, Jews uses the same calendar as chinese. Interesting fact)


Here are some pix of lil C before the CNY. Introducing him the lion dance where his PohPoh bought him a vcd on the lion dances competition. Yee Poh (Popoh's younger sister) got him the lion dance hand puppet. And GongGong bought him the chinese costume. So sweet of them! I was thinking maybe lil C can join the lion dance group, just to get closer to his culture <-- dreaming!


Riding on his bike!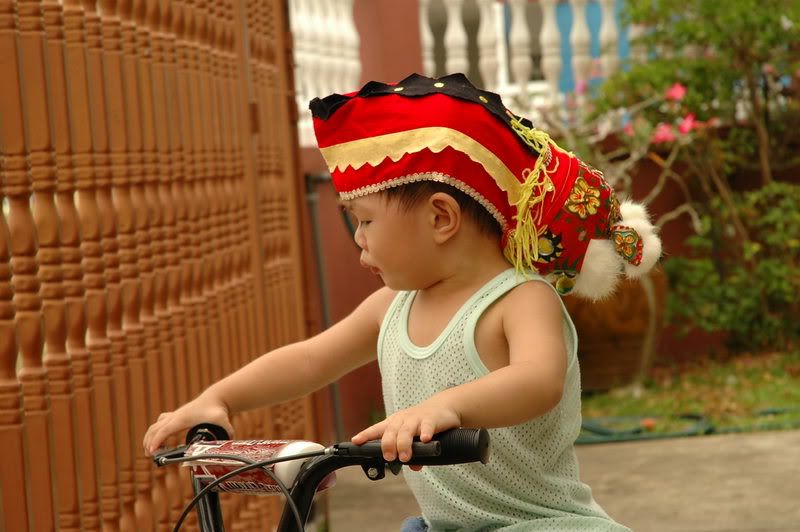 Nice hat!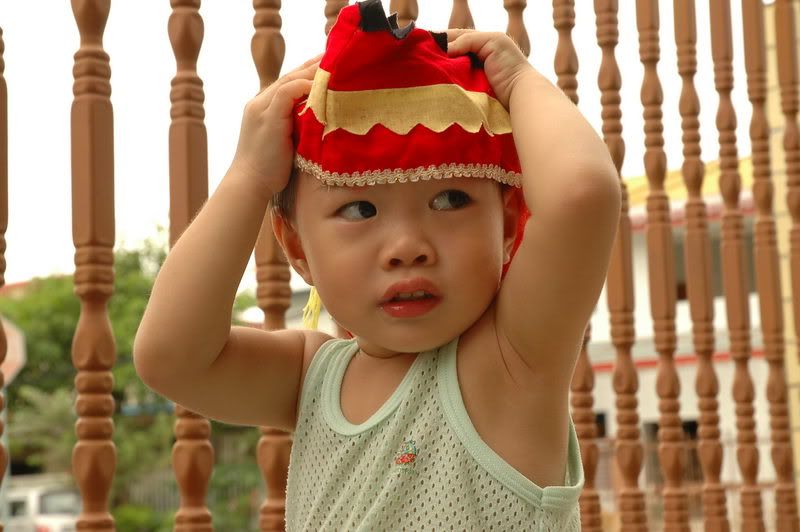 Let me fix it's position



And this is how you do the dance, Tung Tung Chang!!



Gong Xi, Gong Xi Ni!!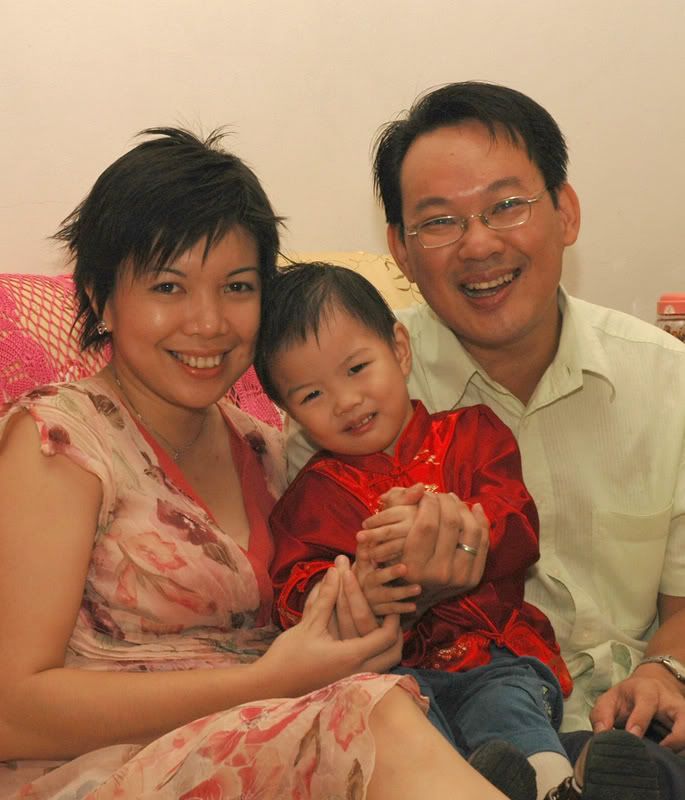 Happy New Year everibadi ~ from Mr. & Mrs. Michael Vun & Master Christian Marc Vun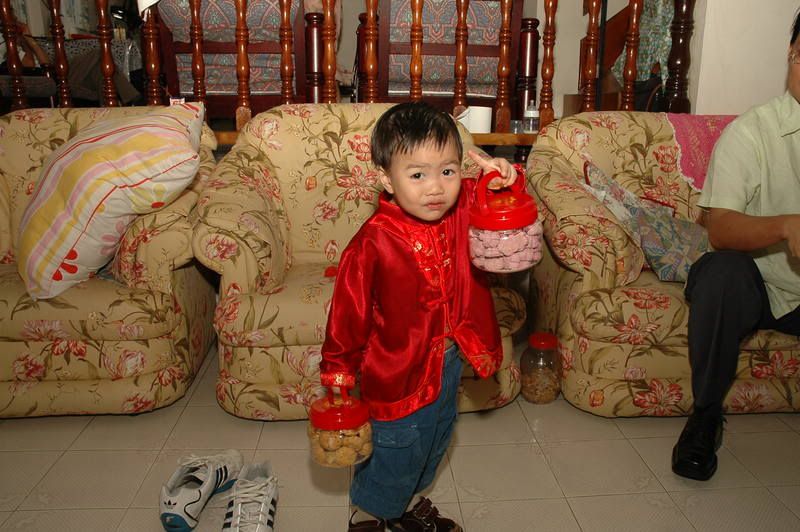 Ang Pow Lai Lar!!