Today Christian turned 2! Cant believe that 2 years ago, I was in labour pain and now, my darling baby has grown tall (yet still skinny).

Yesterday, we did a small makan at the house and PohPoh cooked 9 different kind of dishes. JiaPoh baked lil C's special cake, inspired by Christian Sr's. Lil C loves his MoMos (motorbikes), gifts from his Gonggong. (Its Harley Davidson & Triumph model. Gonggong gave lil C the Triumph coz he said it reminded him of his olden times... He own one during his bachelor time, while courting my MIL.. hahaha! So romantic!)




I turned TWO!!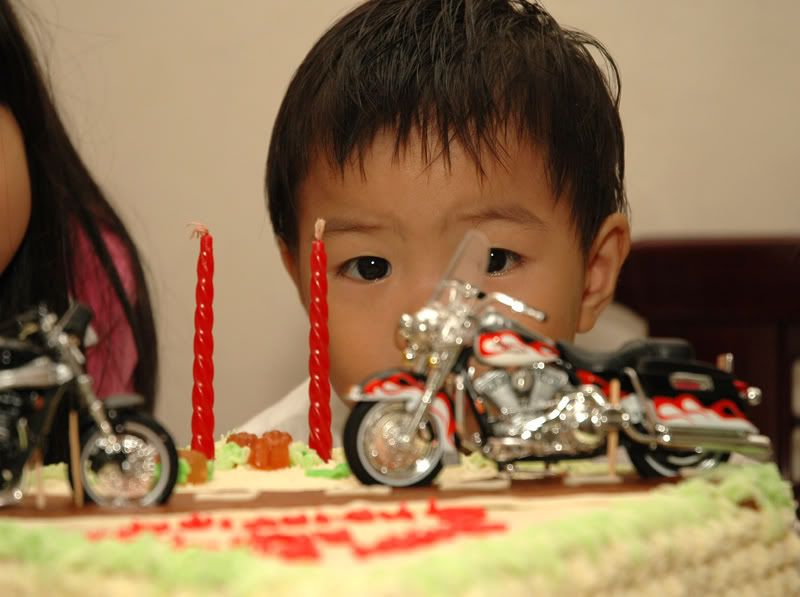 Vrooom!!!



Fuhhhhhhhhh!!!!



Such a happy kid, on a happy day!