Before this trip, Lil C has not been exposed to the Disney's characters.. He only knows Mickey Mouse from cuz Isaac's school bag. So, to prepare him with this trip so that he wouldnt feel so lost, we told him that we were going to visit Mickey Mouse's house! So, to Mickey's house adventure time! :)

Checked out Holiday Inn Macau around 11am, took the free shuttle bus to the Macau Ferry Terminal.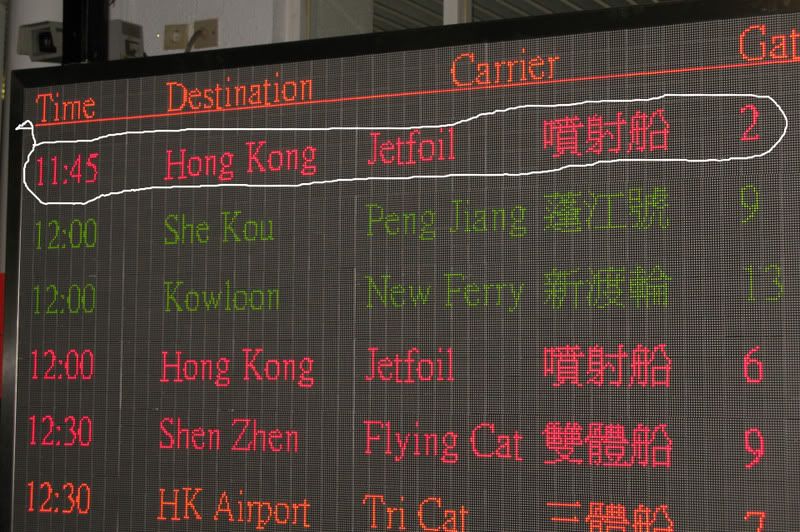 That's our schedule! Hong Kong, here we come via turbojet!



While waiting...



Cool tricat, we were confident to ride on this one!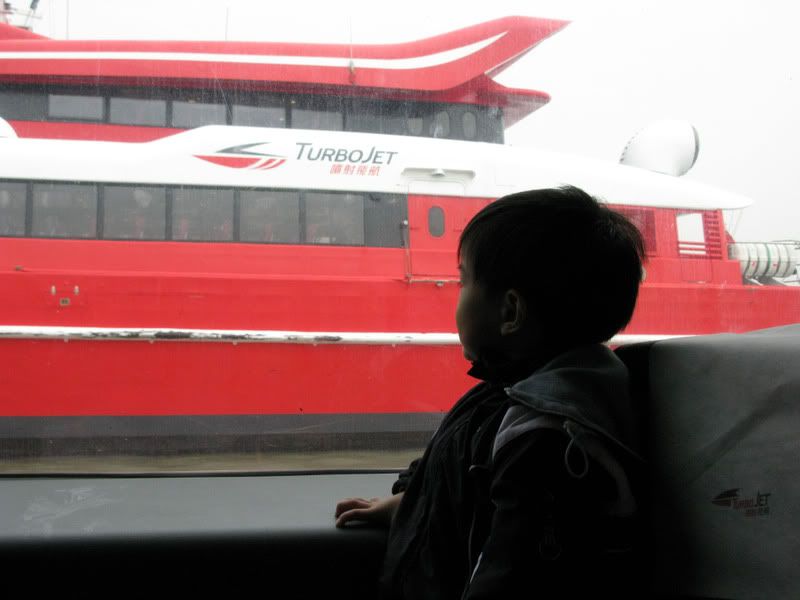 Only to realised that ours were for the older jetfoil ... tsk tsk tsk... Didnt take a snapshot of it, coz it isnt as 'futuristic' as the earlier one... Lil C admiring the tricat!! Cool eh?

It took us 60minutes to arrived at the HK-Macau Ferry Terminal at Sheung Wan, HK Island. Dragging our luggages, we went to the nearest MTR, purchased the Octopus card for everyone (7 adults + 1 child above 3yo), and headed for Disneyland Resort. Had to go through 4 interchanges before we arrived around 2.30pm. The best part, none of the kids complained, and in fact, they were enjoying the rides all the way!!

Alas, at Sunny Bay Station, we were waiting for the train to Disneyland Resort... and found out that this customised Mickey train is bringing us there!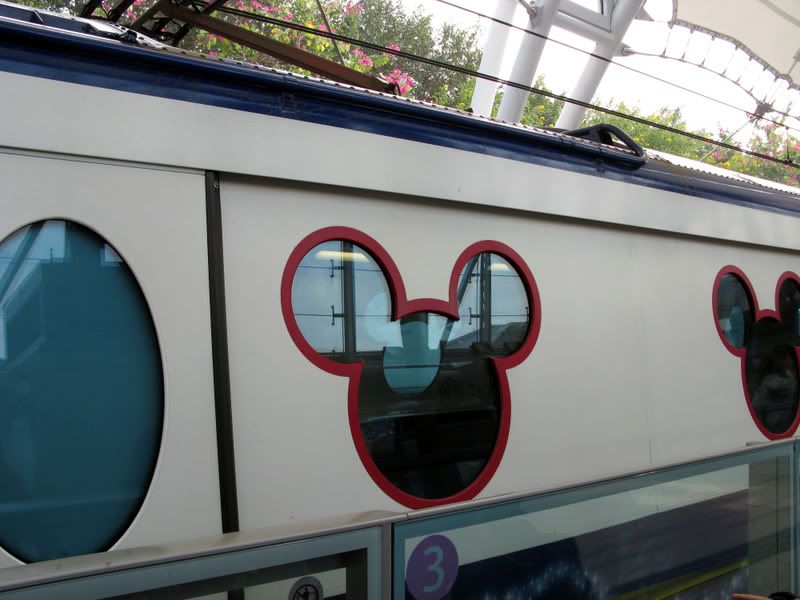 Everything in the train is about Mickey and his friends. The kids & adults were ecstatic!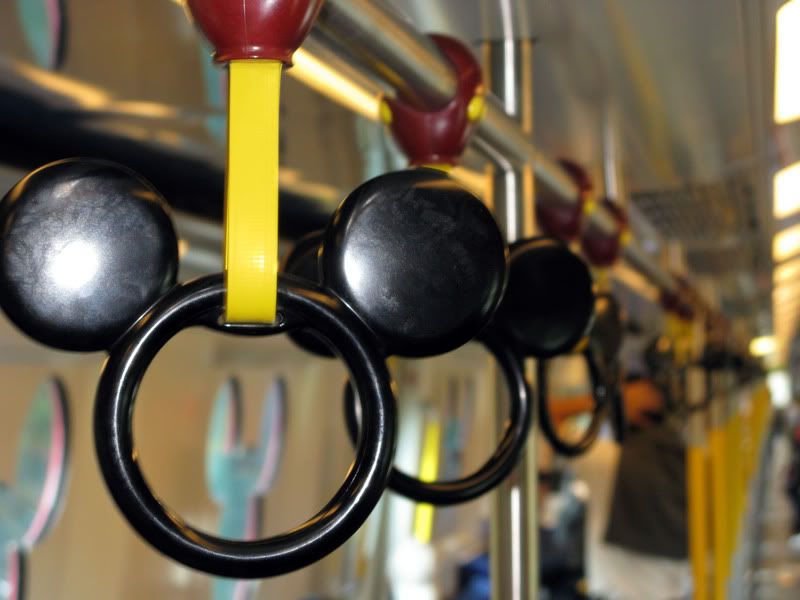 The Mickey handrail..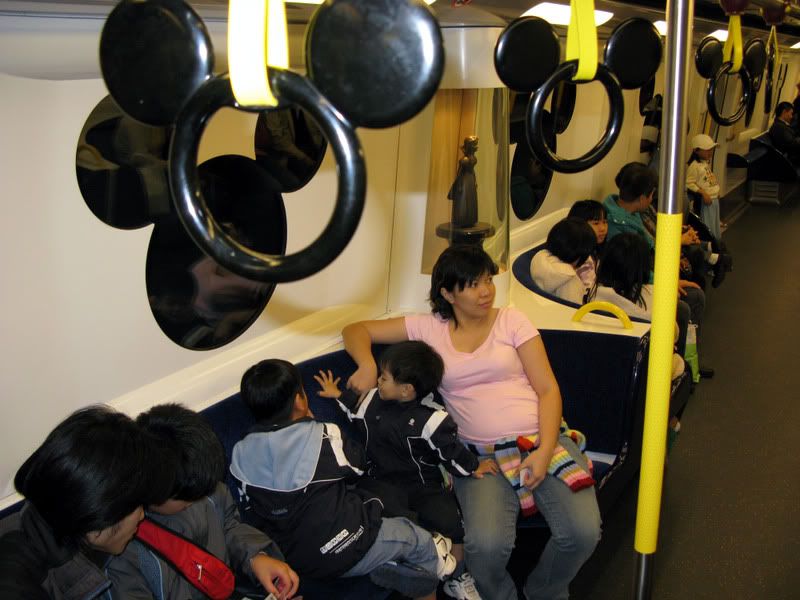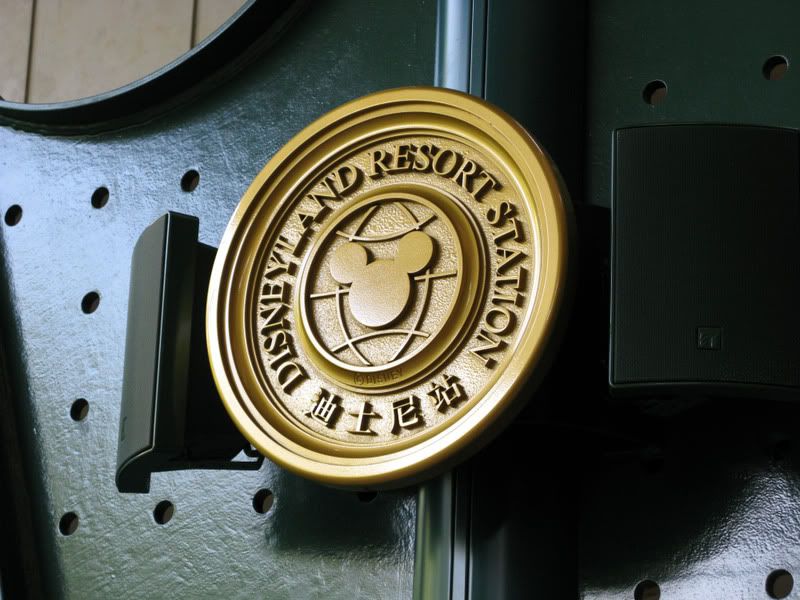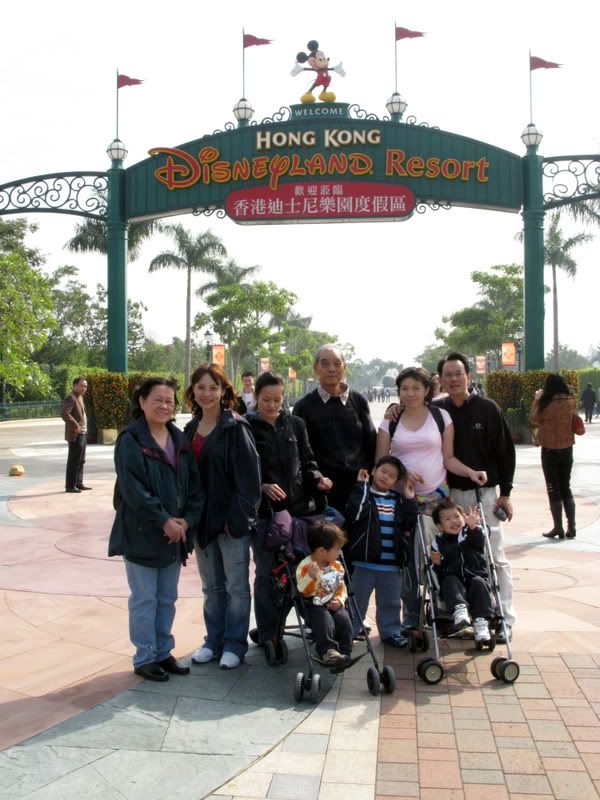 Alas, we have arrived!! Welcome to Hong Kong Disneyland Resort!



The shuttle bus to our Disney's Hollywood Hotel. By staying a night in this hotel, we were given an extra day pass to tour around the theme park! And dont be fooled when the receptionist gave you a room with Park view... it is actually facing the carpark!!! Geddit?? Parkview!! Boo hoo!!


Conclusion
:
Must see
: Festival of the Lion King ~ you wont regret!
Regrets
: Mainland China Visitors who dont understand how to queue and to wait for their turn!! Also didnt manage to see the Golden Mickey! Boo hoo!!
Love :
The Chilly weather!