After a late McD lunch (yep, we decided to have MaCCas' ala Macau ~ they have different menu compared to Msia's), we decided that we had enuff of the Heritage stuffs and headed to some children-friendly Resort Casino ~ the Venetian. When I mentioned child-friendly, it doesnt mean that kids are allowed to gamble... tsk..tsk..tsk... the place is more than just a Casino that kids are able to enjoy too! This casino resort is also owned by the Las Vegas Sands hotel-chain. Another one is located in Las Vegas.


The Venetian Macau Casino Resort
We arrived there via a free shuttle from our hotel to the Ferry Terminal, continued taking another free shuttle bus from the Ferry Terminal to the resort! All FOC!
The beauty of the Venetian is beyond words. It uplifted me spiritually as I browsed around the upper level of the shopping area...
Decoration for the Lunar Year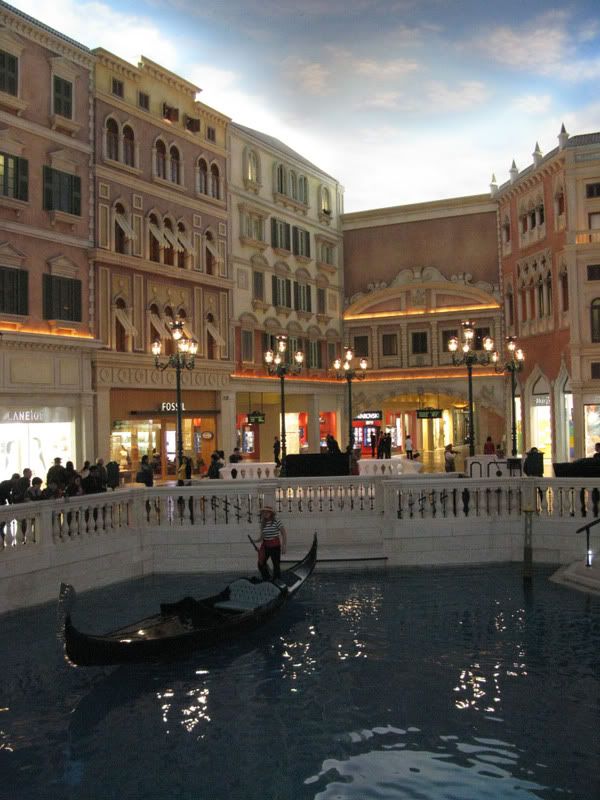 The baroque themed mall, inspired by the architecture & history of Venice. They even provide
Gondola
rides!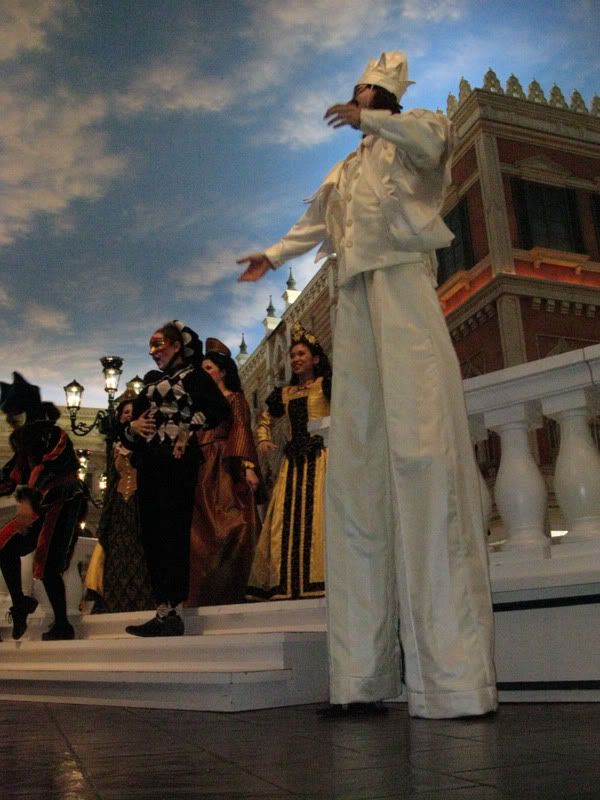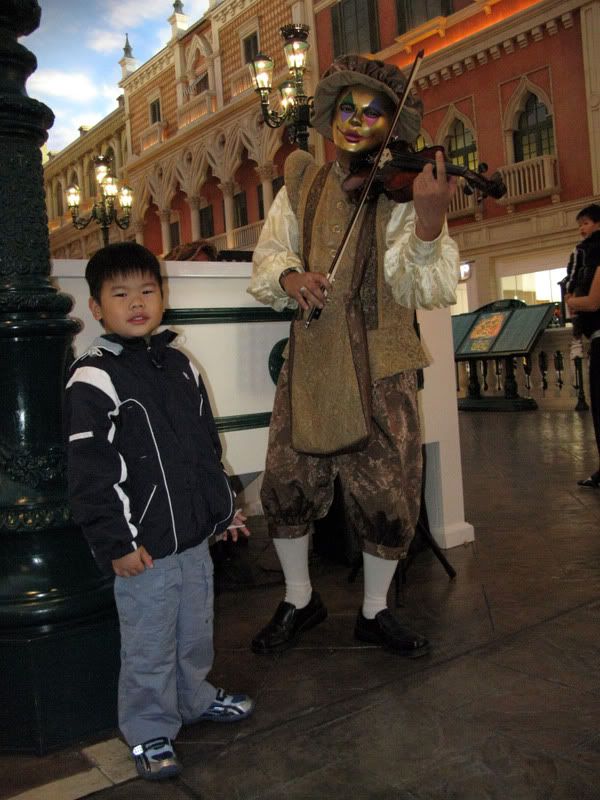 Unrivaled & Unique Street-side Entertainment.

Love being here!
Dinner time, we went to a Macanese restaurant. Cant remember the name, but very close to our hotel. SIL's local buddy ordered their local delicacies... Quite interesting food, a mix of
Chinese + Portuguese flavour
!
We headed home, as the next day would be another looong day ~ transfer to
HK Disneyland
!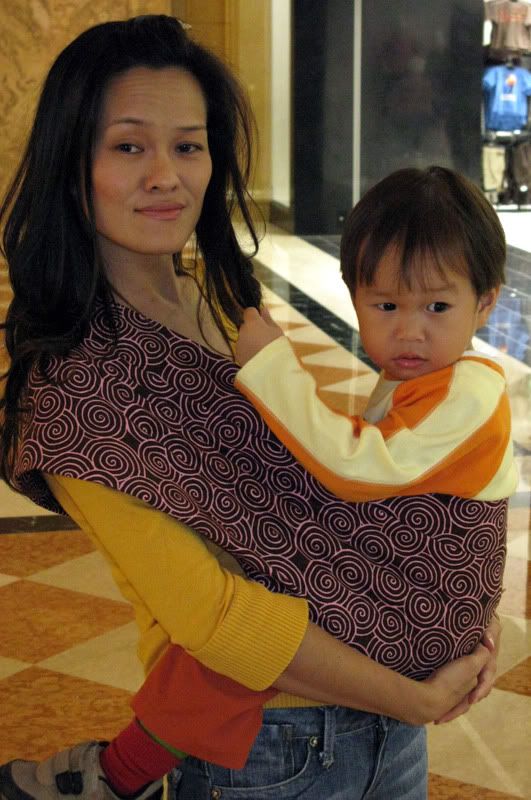 One last picture, SIL was using my baby sling carrier, carrying her 34month old, Isaac!!!! It has been a relief for having one as we only brought 2 strollers for this trip!