Papa just came back from Kudat, attended the 26th STC Interport Balut Competition. No, he did not join the Balut game, but for the friendly golf match.. heheh..

At first, all the bunch planned to join, but then PoPo wasnt well and Mama dread about the long drive with a bad headache and eczema attacks due to the hot weather... So, we backed off! hehehe... if it is a family trip, then I would definitely go.. But not this kind of trip, not at the right time and mood too... *scratch* *scratch*

As usual, when they arrived home, there were all-time favourites : Corn (+ the jagung bakar along side of the Matunggong road), fresh fishes & other seafood from Kudat sea and Kudat's most reknown NUTS! hehehe...

Everyone was munching the foods stuffs.. and lil C was working again..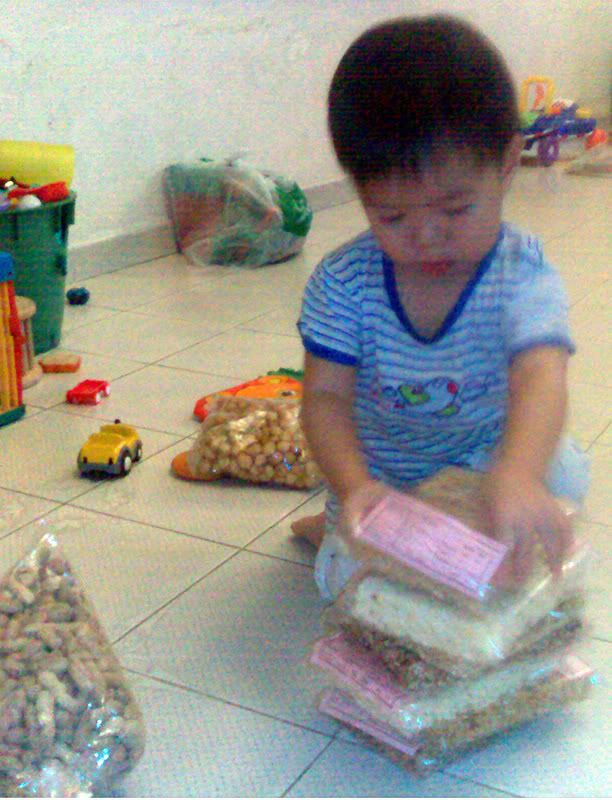 Are you nuts? Lil C arranging the nuts packets...
hehhe.. a cheaper toy! Once done with it.. kita makan!!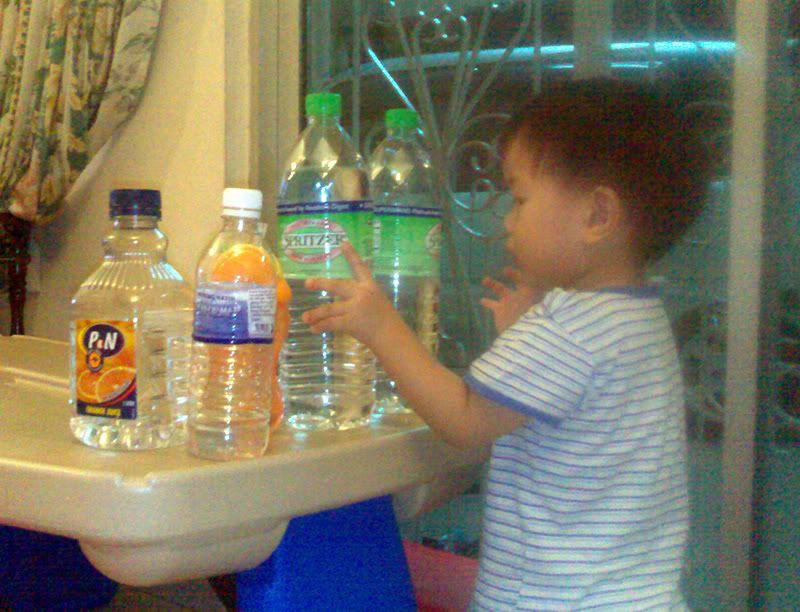 Lil C was helping himself, checking on whats in the other bags... so he found water bottles and also added Paul Goong Suk's Baileys as one of the items... Luckily Mama spotted and err..err.. took it and ... hehehe.. had some drinks juga la.. kekeke..